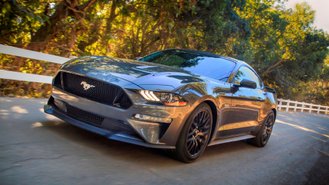 The Ford Mustang GT is one of the few cars on the market that still boasts a naturally aspirated V8 engine. With 460 horsepower and 420 pound-feet of torque, it's a burly engine that should satisfy most owners. For those looking to get more power out of the 5.0-liter V8 engine, Ford Performance has introduced an upgrade kit that raises the bar.
Ford Performance's available kit for 2018 to 2020 Mustang GT models costs $1,275 before installation fees and brings an additional 19 hp and 18 lb-ft of torque. That brings the 5.0-liter V8's output up to 479 hp and 448 lb-ft of torque.
To get that kind of power out of the engine, the sports car is fitted with a cold air intake, an upgraded throttle body that's borrowed from the Mustang Bullitt, and an adapter for the new throttle body. Improved throttle response and new mapping for vehicles fitted with the 10-speed automatic transmission come via a software recalibration done by using the Mustang's OBD II port. Don't worry, this kit's available for Mustangs with the six-speed manual transmission, too.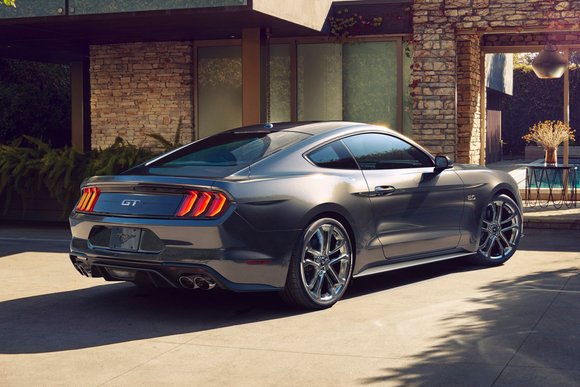 What the performance kit essentially does is give consumers more power than the Mustang Bullitt at a much more affordable price. A base Mustang GT Fastback costs $36,825 including destination. Tack on an additional $1,275 for the kit, and you're looking at a savings of $10,800 over the Bullitt. Not only that, but you're getting similar power, too, as the Bullitt's rated at 480 hp and 420 lb-ft of torque.
While you could get the parts and upgrade your Mustang yourself, getting them installed by a Ford dealer or a certified technician results in a three year, 36,000-mile warranty. The kit is legal in 50 states, so even consumers in California can enjoy the power upgrades and warranty.
Some more power from the staunch 5.0-liter V8 engine in the Mustang is great, but the real upside is the warranty. Automakers rarely provide warranties for add-on performance kits on vehicles, so seeing something that boosts power and is backed by a lengthy warranty period is a rarity. If you want more power out of your Mustang, this new kit is a great, affordable way to get it.