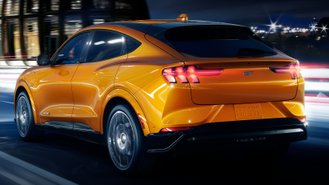 The Ford Mustang Mach-E just took its next step toward arriving in the hands of consumers, as Ford announced that shoppers that reserved its first all-electric crossover could convert their reservations into an official order. That's not the only piece of news Ford had for its EV. In the same press release, the automaker stated that Mustang Mach-E will now come with more power than originally thought.
The Standard Range, rear-wheel-drive Mustang Mach-E will now put out 266 horsepower and 317 pound-feet of torque. Those figures are up 11 horsepower and 11 lb-ft of torque from before. All-wheel-drive models with the standard-range battery pack see similar increases in power, too. Those now produce 266 hp and 428 lb-ft of torque.
Models with the Extended Range Battery pack and rear-wheel drive now make 8 more horsepower than before and an extra 11 lb-ft of torque. Mustang Mach-E models with the Extended Range Battery and all-wheel drive see the largest increase in power, benefitting from an increase of 14 more horsepower and 11 lb-ft more of torque to 346 hp and 428 lb-ft of torque. Ford claims a zero-to-60-mph time in the mid-5-second range with the most powerful battery.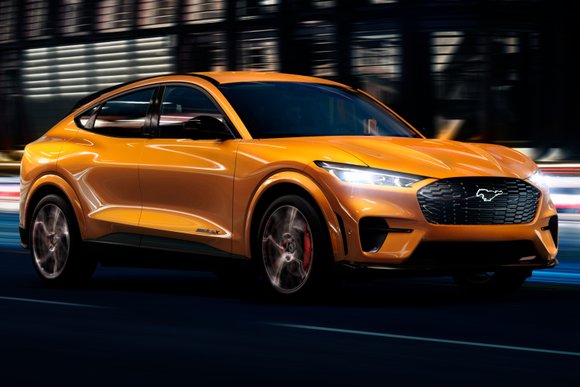 Ford didn't say anything about range, so the original figures should hold true. The Mustang Mach-E with the Standard Range Battery is expected to have a range of 230 miles and the Extended Range Battery will boast a range of up to 300 miles.
With an incremental increase in power and no change to range, the Mustang Mach-E still competes with the same crowd as we expected. Tesla doesn't provide horsepower figures for its vehicles, so we can't see whether the Mustang Mach-E how Ford's EV compares to the 2020 Model Y – the most obvious competitor. With a range of up to 316 miles and a zero-to-60 mph time of 3.5 seconds, the Model Y beats the Mustang Mach-E in those two respects.
Beyond the Model Y, the Mustang Mach-E looks like it will compete with the Hyundai Kona Electric, Kia Niro EV, Jaguar I-Pace, and Audi e-tron. Based on pricing, the Mustang Mach-E is more expensive than the Kona Electric and Kia Niro EV, but cheaper than the luxury options from Jaguar, Audi, and Tesla.
Deliveries of the Mustang Mach-E are set to being before the end of the year. For consumers on the fence about making the switch over to an electric Mustang, Ford has come out with an official configurator to play with before officially pulling the trigger on reserving a model.