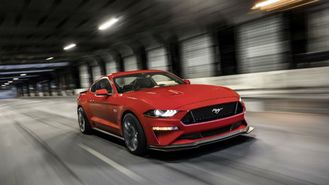 The Ford Mustang continues to be the American automaker's most iconic model and is the only passenger car that will stick around, as others disappear off into the sunset. While Ford recently came out with the 700-horsepower plus Shelby GT500, which will most likely become the most expensive pony car the brand has ever introduced, the automaker has plans for something a little more affordable. According to Motor1, Ford is set to debut an entry-level Mustang at the New York Auto Show.
At the moment, the cheapest Mustang is the EcoBoost Fastback, which starts at $27,490 (including destination). The model is powered by a 2.3-liter EcoBoost engine that makes 310 horsepower and 350 pound-feet of torque, which is nothing to sneer at for the price point. The new entry-level model, though, is rumored to have more performance. Motor1 believes it could be the resurrection of the SVO.
The original Mustang SVO came out in 1984 and was a performance version of the pony car that had a turbocharged four-cylinder engine. Besides having the unique four-cylinder engine, the Mustang SVO had various performance upgrades that, remarkably, helped it be a better performance car than models equipped with a V8 engine. At the time, all of that performance meant that the Mustang SVO had a higher price tag than that of the Mustang GT's.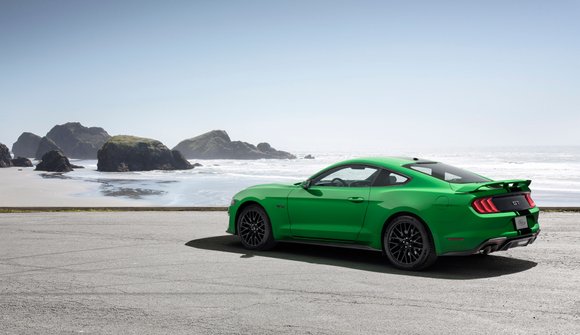 If Ford is really working on an entry-level model to slot under the Mustang EcoBoost Fastback, we don't think it would be a performance model. Instead, we suspect that Ford might be bringing back a V6 engine for the pony car. The V6 engine died when the automaker updated the Mustang in 2018. When Ford did offer a six-cylinder engine in the Mustang, it was a 3.7-liter motor that produced 300 hp and 280 lb-ft of torque.
Or, another route Ford could take, is to boost the performance of the EcoBoost engine in the Mustang to make a modern SVO model. Once again, there's a small chance that Ford would come out with a high-performance Mustang with a four-cylinder engine and price it lower than the current entry-level model. So, it could just be that Ford is coming out with a new Mustang SVO to compete with the Chevrolet Camaro Turbo 1LE.
There's no official news, so all of this is just speculation. Seeing as how the Mustang is the only passenger car to stick around after 2020, it makes sense that Ford is working hard to milk its prized cow for everything it's worth. There's a new electric crossover that's inspired by the Mustang coming in the near future, and introducing an additional Mustang model makes sense.
Either way, we'll have to wait for the New York Auto Show later this month to see anything concrete from Ford.