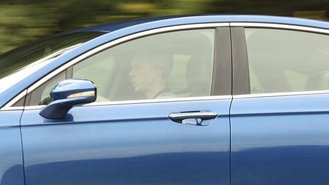 Everyone touches a door handle, so you can imagine it's not exactly the cleanest thing to put your hand on. Yet Ford may have a solution.
The automaker is possibly concerned about germs because it is reportedly pursuing a "disinfecting handle," as AutoGuide found in the United States Patent and Trademark Office filing this year.
It's not like a drop of Purell will be dispensed every time you enter and exit the vehicle, though. The system is said to use LEDs with two light sources that emit different wavelengths that could then be programmed to remove bacteria or viruses, or even dirt and grease that naturally collects on one's hand during the day.
It doesn't sound like anything destined for production soon, but it is a fascinating use of LEDs and a resolution to a problem many of us have in the back of our heads. For now, though, a bottle of hand sanitizer will have to be enough.