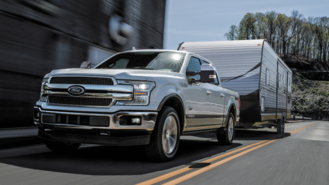 For the most part, fully-electric vehicles are small cars, but the increase in the popularity of SUVs and crossovers means that larger EVs are on the way. Ford, which doesn't really have a competitive electric vehicle, has announced plans to introduce an all-electric version of the F-Series pickup truck.

"We're going to be electrifying the F-Series – battery electric and hybrid," Jim Farley, Ford president of global markets, told The Detroit Free Press at a conference. Obviously, having an electric version of the best-selling vehicle in the U.S. would bode well for Ford, which has fallen well behind Chevrolet and Tesla when it comes to electric cars. In Farley's words, having an electrified F-Series lineup would prove to be "futureproof" for Ford and turn the truck lineup into a "global juggernaut."

Ford isn't the only automaker looking into an electric pickup truck, as Tesla and startup Rivian have claimed that their battery-powered pickups will be out in 2021. Rivian has even gone so far as to show a concept of its R1T pickup at last year's Los Angeles Auto Show, while Tesla hasn't revealed anything official on its truck.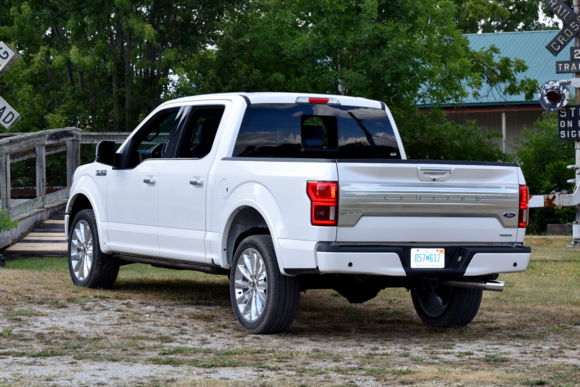 When it comes to an electric pickup truck, consumers can expect some more range than current cars. Larger platforms should allow automakers to pack more battery packs underneath the body. Rivian's R1T is expected to have a range of 400 miles and fast charging at up to 160 kilowatts.

Full-size pickup trucks like the F-Series are predominantly used for heavy-duty tasks, like towing. With instantaneous torque, we wouldn't be surprised to see towing and payload capacity increase.

While Ford is clearly behind competitors when it comes to EVs, the American automaker has an ambitious goal to come out with 40 electric cars by 2020, which will cost it $11 billion. In addition to an electric F-Series pickup truck, a Mustang-inspired crossover that runs on electricity is also in the cards.
Learn more about the current F-150
Pictured: 2018 F-150