Did you buy a Ford F-150 Raptor to pose around Los Angeles? Did you know it can do lots of other things?
Ford wants you to know, so it has introduced the Raptor Assault at its Utah performance school. This is where you can challenge the truck to some of the most arduous situations that don't involve 405 traffic – more of the things the Raptor was designed to tackle, off road.
It follows in the footsteps of Ford's other enthusiast programs for the Fiesta and Focus ST, Focus RS, and GT350 programs, letting owners explore their car's capability safely and without the prospect of everyday traffic, and with instructors who explain the various modes baked into each performance product.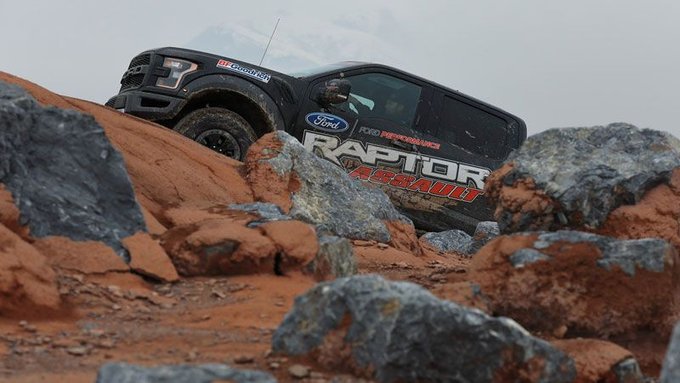 For the Raptor, the Utah trip includes classroom sessions before you hit the off-road courses – which mimic those of the Baja 1000 rally, at times. But mostly, guides will navigate drivers through the various modes the Raptor can be set in to tackle varying terrain.
And above all, a muddy Raptor is much more attractive than a clean one. Even in Los Angeles.