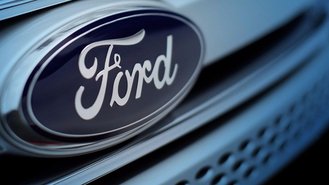 While it's been aggressive in its mobility push, even Ford thinks cars that drive themselves are at least 10 years from being a reality.
That's according to Ken Washington, Ford vice president of research and advanced engineering. According to Automotive News, he said Tuesday at a keynote address at the SAE WCX World Congress Experience that Level 4 self-driving vehicles are unlikely to be ready for public consumption until at least 2026.
But Ford will produce a self-driving ride share vehicle by 2021. Similar to what a number of companies such as Uber and Lyft are investigating through partnerships with automakers like General Motors and Volvo, Ford will use ride share services as a test bed before putting them on the retail market.
Washington's timeline is different than Ford CEO Mark Fields', who has been aggressively pushing that Ford can deliver an autonomous vehicle early next decade. But judging from the pitfalls the likes of Uber and Tesla have had recently with self-driving software hiccups, slow-playing the availability of the technology to the everyday consumer may be good for Ford's reputation, even if it isn't the first one to the party.