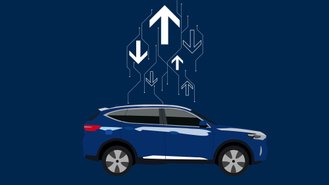 With technology being what it currently is, consumers can experience immediate remorse after purchasing a vehicle and seeing it become old news in just a few years. Ford's looking to curb that awful feeling for vehicles that come out in 2020 with a new Sync 4 system that will bring over-the-air update capability.
Ford claims the over-the-air updates will be "virtually invisible to customers," as the system installs the new software in the background while keeping the current software running. The new software doesn't kick in until it's ready for activation. According to the brand, nothing else, not even smartphones, complete software updates this way.
Having updates completed over the air will be advantageous to Ford owners for a few reasons. For one, it means fewer trips to dealers as owners that aren't comfortable with technology won't have to go to a dealership to get their system updated. It will also make the process easier. Previously, owners could update the system via Wi-Fi or a USB drive with the new software on it. Lastly, owners will be able to get all of the latest features on their infotainment systems without feeling the need to get an all-new car after a few years.
Ford expects the first over-the-air update to start six months after the first vehicles come out with the feature in 2020.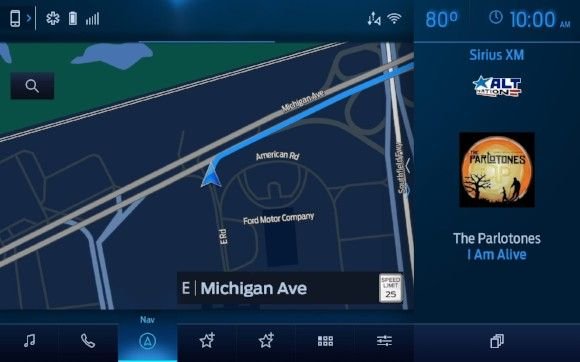 In addition to rolling out with over-the-air updates, Ford is also launching a new version of its Sync infotainment system, which will aptly be called Sync 4. There are quite a lot of changes that will accompany Sync 4, including the availability of 15.5-inch and 12-inch screens that are capable of being split into smaller windows that allow for multitasking. For consumers that aren't interested in being a part of the touchscreen wars can still get Sync 4 with an 8-inch screen.
With the 15.5-inch screen, Ford's introducing a new feature called Adaptive Dash Cards. Popular features or recently used ones are lined up horizontally at the bottom of the screen in individual cards. Whether it's navigation, music, or phone calls, you'll be able to control a few things from these nifty cards without having to shuffle through numerous menus.
Sync 4 will also bring cloud-based connectivity and conversational voice recognition for better search results and more natural – if having a conversation with a smart system can be natural – conversations with the car. It also means that owners won't have to memorize a list of commands, but can simply request things from their infotainment systems.
Beyond having a natural conversation with your car, Sync 4 will have available machine learning that allows the infotainment system to learn an owner's specific preferences and even make helpful suggestions. After spending a little time with Sync 4, the system could make suggestions based on previous destinations or suggestions on who to call.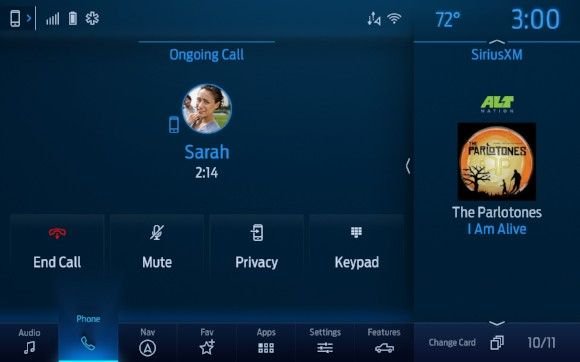 In keeping with the ease of use theme, cord-free compatibility for Apple CarPlay, Android Auto, and Sync AppLink are also included. Wireless charging will also be available.
Sync 4 will also see the traditional owner's manual go out of style. Instead of having a massive booklet in the glove compartment, the infotainment system will have a digital version for owners to scroll through or completely ignore. Owners that do wind up looking at the digital manual will find how-to videos, in-depth information, and a searchable database.
Ford will add Sync 4 to vehicles starting in 2020, just like with its over-the-air update feature. From the sound of things, it looks like Sync 4 is a massive overhaul of Sync 3.