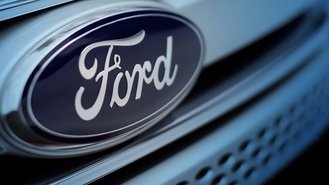 Ford could be preparing to cut its worldwide workforce as it attempts to boost profits and reverse its falling share price, a new report from The Wall Street Journal claims.
Yesterday, a source familiar with the plan alleged that the Dearborn-based manufacturer plans on reducing its salaried workforce in North America and Asia by about ten percent.
Under the program, which is expected to be disclosed this week and should be completed by October 1, Ford will offer early retirement incentives to salaried employees. Hourly workers and production levels should remain unaffected, although there are conflicting reports on that front.
In total, Ford plans on reducing costs by $3 billion this year, which should not only help earnings next year, but also take some pressure off CEO Mark Fields. His nearly three-year tenure has seen Ford's share price fall from $17.24 on June 30, 2014 (the day before his predecessor, Alan Mulally, retired) to a 52-week low of $10.90. Ford's market value has also fallen below both General Motors and Tesla.