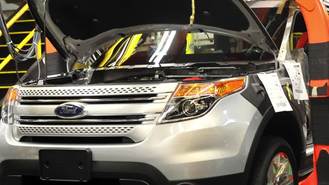 Following up on yesterday's report that Ford would cut 10 percent of its global workforce, the automaker has announced it will offer early retirement incentives as well as special separation packages to approximately 1,400 salaried employees.
According to Ford, approximately two-thirds of the offers will be extended to employees in North America and will affect nearly all business units with the exception of product development, manufacturing, Ford Credit, IT, global data, and analytics "skill teams." Hourly workers and production levels remain unaffected.
The buyouts come amid growing shareholder concerns about slowing sales, increased investments in new technology, and the company's poor performance on Wall Street.
Ford notes that employees will get details of the buyout packages in June, and expects to complete the plan by October 1st.