With the future of the auto industry moving toward global platforms, electric vehicles, and ride-sharing services, alliances between large automakers are becoming more commonplace. A perfect example of this came last January when Ford and Volkswagen announced a partnership to work together to cut costs. Earlier this May, we caught wind of a few things that the two brands could work on, and now, we have an official statement on what we can expect from the partnership.
Together, Ford and VW will engineer a compact pickup truck that will go on sale in 2022. The truck will be built by Ford and utilize the Ranger's platform, but will be sold as the Amarok. Ford's Ranger was expected to be redesigned in 2022, so we don't expect it to share a lot of components or design aspects with the pickup that's currently on sale. While both automakers confirmed that a new compact pickup truck was on the way for Volkswagen, details about what kind of powertrains would be offered are not available.
Volkswagen and Ford will also work together using the German automaker's Caddy van architecture, which was recently updated for 2020, for a city delivery van that could come out as early as 2021. The delivery van versions will be developed and built by Volkswagen Commercial Vehicles, while a 1-ton cargo van would be introduced at a later date and would be built by Ford.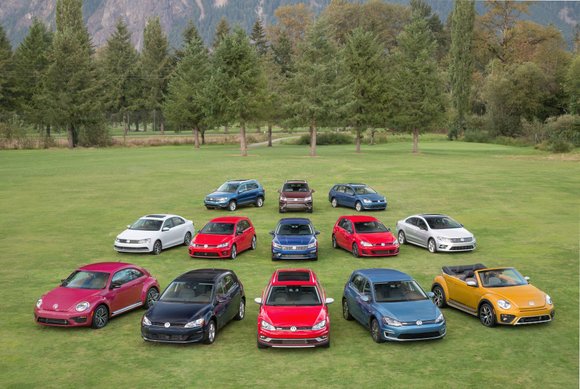 VW's Modular Electric Drive (MEB) platform will be handed over to Ford for the introduction of a new electric vehicle that the automaker will sell in the European market. Ford's EV is expected to go on sale by 2023. Additionally, both automakers will look into ways to work together on future EVs. We presume that Ford will continue to utilize VW's MEB platform for those electric cars, too. Ford is planning on delivering roughly 600,000 EVs using the MEB platform.
Lastly, the partnership will provide Volkswagen with the opportunity to work with Argo AI, a Pittsburgh-based artificial intelligence company working on developing autonomous technology. In 2017, Ford announced a $1 billion investment into the company over a five-year period. In 2019, Volkswagen announced a $2.6 billion investment into Argo AI.
With the coronavirus throwing a wrench into production and affecting every automaker's bottom dollar, now seems like a good time as any to set up an alliance. "In light of the Covid 19 pandemic and its impacts on the global economy, more than ever it is vital to set up resilient alliances between strong companies," said Volkswagen Group CEO Dr. Herbert Diess. "This collaboration will efficiently drive down development costs, allowing broader global distribution of electric and commercial vehicles, and enhance the positions of both companies."
This is a significant partnership for the two automakers. Ford has been slow to introduce electric vehicles, just hopping onto the EV train with the Mustang Mach-E, while VW was forced to get a head start on electric cars because of its Dieselgate scandal. Unfortunately, for consumers in the U.S., we might not see any passenger vehicles from the partnership.
In the U.S., the compact pickup truck segment isn't nearly as competitive as the full-size scene. A compact VW pickup truck with similar components as the Ranger might not sell all that well in the U.S. And because of the compact pickup class' small size, there might not be enough sales to go around to warrant both a new Ranger and the Amarok. A city delivery van and a 1-ton cargo van are for the commercial segment, while the upcoming Ford EV will be for Europe. So, it sounds like the U.S. will miss out on the exciting stuff.