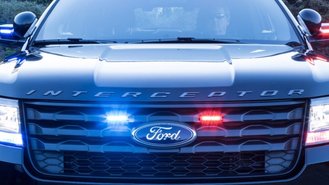 Ford has announced that it will repair all Explorer-based Police Interceptor Utility models affected by exhaust fumes leaking into the vehicle's cabin, Reuters (via Autoblog) reports. This comes shortly after the National Highway Traffic Safety Administration expanded its investigation to 1.33 million Explorer SUVs – both civilian and police-spec – that could be affected by this problem.

Ford has said Police Interceptor Utility's aftermarket modifications can create holes in the underbody of the car, which in turn can allow exhaust fumes to enter the cabin.
"Ford's investigation into this issue is ongoing. However, the company has discovered holes and unsealed spaces in the back of some Police Interceptor Utilities that had police equipment installed after leaving Ford's factory," the carmaker said in a statement.
Ford's announcement comes in part after the Austin Police Department removed all 400 of its Police Interceptor Utility models from its fleet after 20 of its officers began falling ill.
While Ford has duly explained the trouble with the Explorer used by police and is preparing to take the necessary measures to fix them, it is yet to provide a proper explanation or initiate a recall of the Explorers purchased by the civilians and suffering from similar issues.