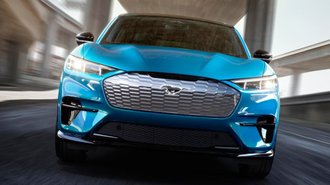 Although the first deliveries of the 2021 Mustang Mach-E are still about a year away, Ford is taking an unusual approach with how it will require dealers to advertise its first all-electric SUV. Unlike every other Ford model, a bulletin sent to dealers reveals the brand doesn't want them advertising the Mach-E below MSRP.
According to Ford, the move is meant to "be competitive in the battery electric vehicle space by transacting in the way customers want to transact." For reference, Tesla advertises its vehicles at MSRP, although the brand has often employed questionable practices in order to showcase artificially low prices.
Mach-E prices start at $44,995 including destination for least-expensive Select configuration. The upcoming Tesla Model Y is currently listed on Tesla's website with a starting price of $49,200. The first Mach-Es are due in late 2020 but the Select won't arrive until early 2021, the same time as the Model Y.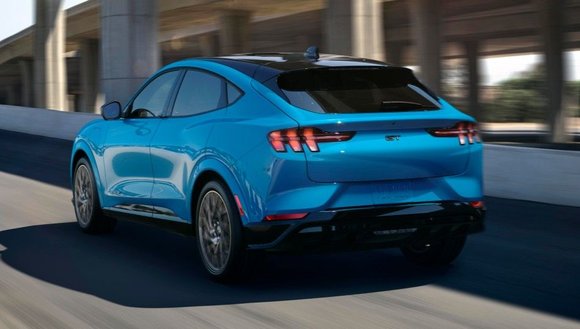 On paper, "transacting in the way customers want to transact" seems to make a lot of sense. However, the new rules involve advertised prices, not selling prices. Once you reach out to a dealer and start negotiating, the door opens to potentially buy the Mach-E at a lower price. That's not the case with Tesla.
While the concept of a minimum allowable advertised price (or MAAP) is nothing new, the Mach-E has a unique policy in place that will reward dealers for playing by the rules. Ford says the policy will protect the Mach-E's brand image as well as dealer margins.
To achieve that, the brand has instituted a new concept called an "e-Invoice" that will actually result in the Mach-E's invoice and MSRP prices being identical. Behind the scenes, Ford plans to compensate its dealers using 3 different types of allowances.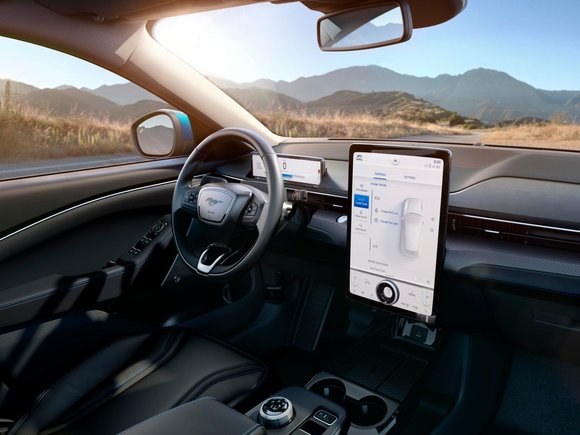 The first one involves an allowance for every vehicle delivered. The second rewards the dealer for remaining compliant with the model's advertising rules. The last one is meant to ensure the dealer remains properly certified to handle electric vehicles.
So what does this all mean for consumers?
On the surface, showing one price for a Mach-E on TV and online may make the model more approachable. However, knowing that dealers can sell the vehicle at, below, or even above MSRP could create confusion once we learn more about what (if any) sort of premium the Mach-E manages to command.
For now, the importance of the Mach-E appears to not be lost on those in Ford's marketing department. Leveraging the Mustang name and boasting specs like a 0-60 time as fast as the mid-3 seconds and a range of up to 300 miles, the Mach-E promises to deliver an exciting new choice for consumers.
But will the buying experience really be any different from any other vehicle? That remains to be seen.