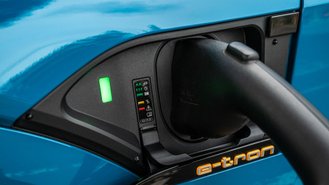 Instead of coming out with different electric vehicles with completely different names, like traditional cars with internal combustion engines, a lot of automakers have come out with sub-brands or families for their EVs. BMW has its "i" sub-brand, Mercedes is set to come out with vehicles that fit into the "EQ" family, and Volkswagen is setting up its "ID" line. While Audi has used the "e-tron" moniker in a few of its electric vehicles, reports indicate that the German brand is looking to spin off the e-tron name into its own division for its electric cars.
Currently, Audi has the e-tron SUV and the automaker recently unveiled the e-tron Sportback. Previously, we saw the "e-tron" name be used on the A3 Sportback e-tron, which was a plug-in hybrid model. Despite the confusing naming scheme, CarBuzz reports that Audi's looking to have multiple electric vehicles that fit under the e-tron umbrella.
"Next year we will have the e-tron GT production version here in LA," Matt Mostafaei, Product Manager for the e-tron Sportback, told the outlet. "And beyond that, we will have the Q4 e-tron," which is expected to be a smaller EV.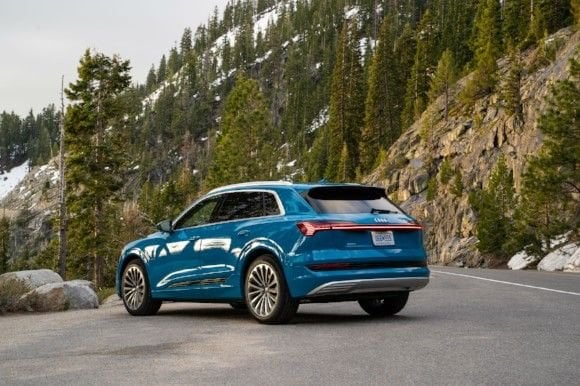 Among Audi's planned electric vehicles, the Q4 e-tron stands out because it has "Q4" in its name. CarBuzz questioned Mostafaei on the matter who confirmed that going forward, all of Audi's electric cars would carry the e-tron name. Future models, though, will start mixing normal model names into the equation.
"The e-tron was the first of our electric onslaught and takes the title of holding our electric future," Mostafaei said. "Then as that future comes to proliferation and comes to life, we'll start mixing in normal models – Q4 being the first one – into our lineup."
Unlike a lot of Audi's vehicles with internal combustion engines, the automaker's EVs will use even numbers in their names. For the Q4, the outlet claims that it will be similarly sized to the Q3, but have the same interior space as the Q5. The Q3 and Q5 are SUVs with internal combustion powertrains. That naming structure would make sense and help consumers get an idea of how large a vehicle is based on its name or what kind of body style it has – "Q" standing for SUV.
Going forward, Monstafaei told CarBuzz that the current e-tron won't come back for a second generation. Instead, it's more of a jumping-off point for the brand and its electric lineup.