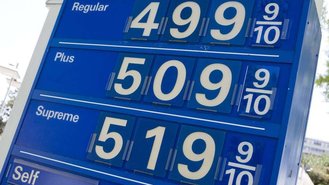 While the average price of gasoline in the U.S. quietly floats at $2.77 per gallon, the price for the exact same gallon of 87-octane in sunny Southern California has jumped to 67 cents per gallon to $4.20/g--and unprecedented spike. That's a full $1.43 more than the national average. Moreover, the time period from yesterday today marked the single biggest day-over-day increase since 2012. GasBuddy.net has set up a petition in hopes of bringing relief to consumers.
Five Fuel-Efficient Models To Consider »
Why Gas Prices Are Rising
But why? Well, according to multiple reports, gas prices are up sharply because of insufficient supply. We know--we've heard the story again and again. A major component of local fuel supply happens to be the Exxon-Mobil refinery in Torrance, CA. The refinery has been shut down since February due to an explosion, hurting inventories and driving gas prices higher.
$6.00/gallon Gas?
Some motorists have reported gas prices hitting as high as $5.89/g in parts of Los Angeles County while the station closest to our offices have seen gas hit $4.59/g which represents a steep 69-cent jump compared to yesterday.
A Bit of Good News
The good news is that the worst might be over. Gas prices will eventually taper off and fall back down to the normal averages. It's not set in stone and remains to be seen, but we'll follow up within a week to see where gas prices are in our area. You can also download the handy-dandy GasBuddy App which allows you to see gas prices in your area. It's an extremely helpful app that'll save you a buck or two by showing you which gas stations have the best prices. Tip: Costco is almost always the cheapest.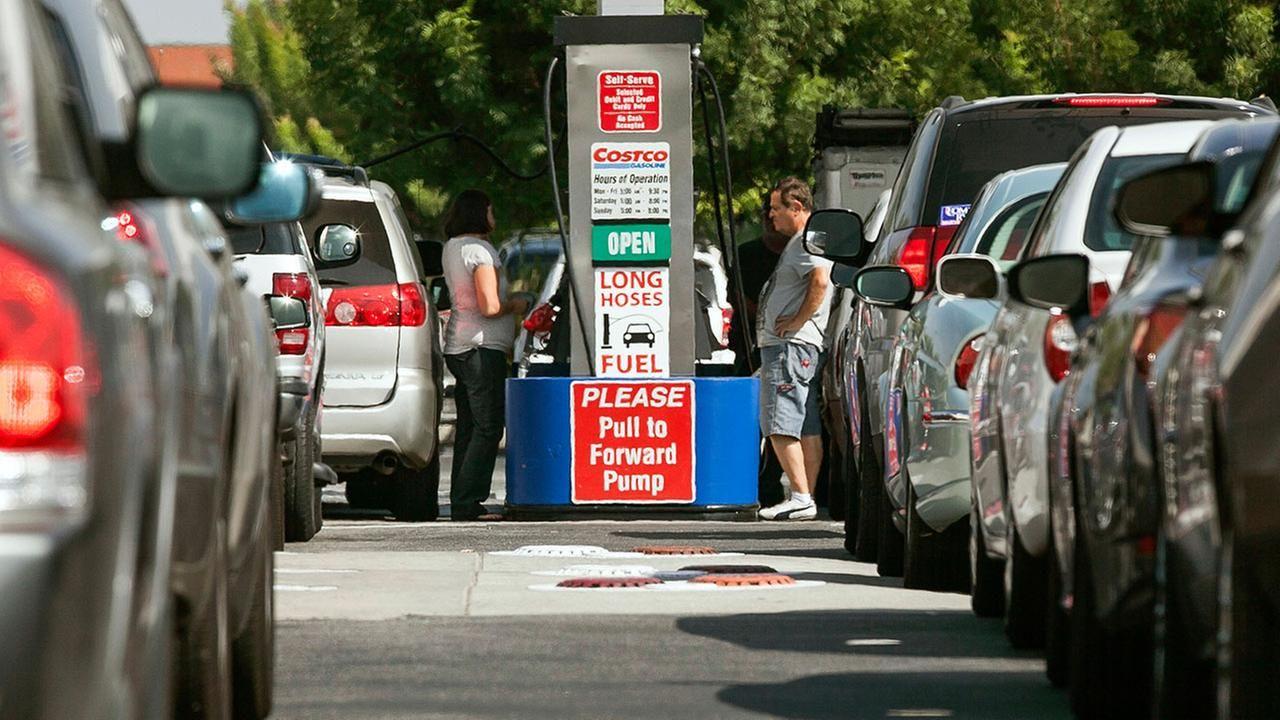 Tips to Ease the Pain
1) Slow down, partner.
Although we all think we're running a leg of the World Rally Championship or a couple hot laps at the Daytona 500, the fact of the matter is that driving faster is the number one factor for reducing fuel economy.
The part that really stings is that driving faster might only save you sixty seconds--not the ten or fifteen minutes you might think. So our advice is to keep those engine RPMs below 2500 and drive a little more relaxed.
You'll probably get 4-5 mpg more of fuel economy, saving you money between fill-ups. You'll also reduce the risk of getting pricey speeding tickets and minimize the amount of wear & tear on your brakes and tires--two of the most expensive repair/replacements you'll make on your vehicle.
Save fuel and learn more about our top hybrid car picks »
2) Maintain the proper tire pressure.
The PSI (pounds per square inch) rating on the sidewall of your tire indicates the maximum amount of pressure you should fill your tires to.
The PSI rating printed on the driver's side door jamb of your vehicle is the minimum required pressure needed for your tires. In most instances, increasing the amount of air pressure in your tires will yield slightly better fuel economy. If your tires say 44 and your door jamb says 33, try increasing pressure to 39 or 40 psi and see if you notice an improvement.
Just don't go past the number printed on the tire sidewall. Also note that the drawbacks will be a slightly noisier/harsher ride but slightly better fuel economy.
3) Empty your trunk.
We see it all too often when filling our own tanks at the local Costco. While waiting for their vehicle's tank to fill, drivers take advantage of fuel-filling time to spruce up their interior.
And when the trunk gets popped, our jaws collectively drop. The sheer amount of stuff/junk/belongings that overflow from said trunks is both shocking and revealing. All of that stuff adds up to weigh the vehicle down, hurting both acceleration and fuel economy.
Our advice is simple: empty your trunk!