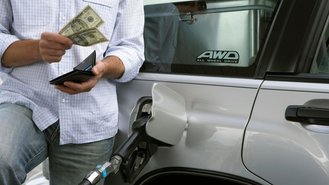 With summer on the horizon, here's some bad new for families that enjoy driving to their favorite getaway spot – gas prices are set to go up. Last summer, gas rose to a national average of $2.74 per gallon. According to The Car Connection, gas prices are expected to be 14 percent higher than they were last year, which means we could see gas prices hit roughly $3.12 nationally.

That figure doesn't sound too bad, but it's just the government's estimate. The outlet states that Brent Crude, a major trading classification of crude oil that's used as the global benchmark, rose to $72 last week. That figure is higher than what the Energy Information Administration forecasted for the summer, which was $63, and nearly 25 percent higher than last summer's price of $51. That indicates that gas prices will probably be higher than the government's estimate.

Gas prices aren't the only thing that will increase in the summer. The EIA also expects highway travel to increase by 1.3 percent over last summer. The summer driving season takes place from April to September as drivers head out to enjoy the sunny weather. If you thought traffic jams to get to the beach were bad last year, they're probably going to be worse this year.

Gas prices, as a whole, are going up. Just before last year's summer driving season, regular gas was selling for an average of $2.39 a gallon. The AAA claims that a gallon of gasoline cost $2.66 last week. Still, even with the price hike, things shouldn't get as bad as they were back in the summer of 2008 when gasoline hit $4.00 per gallon.