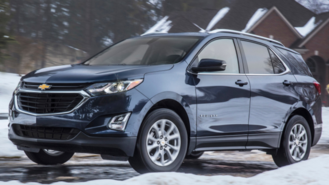 More and more automakers are extending the period of their warranties. Recently, Volkswagen came out with a six-year/72,000-mile new vehicle limited warranty. Not wanting to be left behind, General Motors (GM) announced that it would be offering extending warranties for its Buick, Cadillac, Chevrolet, and GMC brands, but they'll cost extra.
The standard warranty on Chevrolet and GMC vehicles is three years or 36,000 miles, whichever comes first. Ticking the box for the extended warranty at the dealership sees warranty coverage rise to five years or 60,000 miles. Similarly, coverage for cars from Buick and Cadillac extends from four years or 50,000 miles to six years or 70,000 miles.
Unlike some warranties, GM's new extended coverage is transferable and sticks with the vehicle, instead of disappearing when the vehicle gets sold to a new owner. The warranty is also unique because owners won't be required to file a claim form or pay a deductible for any warranty service. Those interested in spending the extra money for the warranty can even fold the price of the extra peace of mind directly into their overall loan or lease.
GM didn't say how much the extended warranty would cost, but Automotive News reports that the automaker suggested that dealers charge $1,000 to $2,000 depending on the vehicle. The extra warranty is available now for all of GM's new vehicles.
For car buyers, whether or not this extended warranty is worth it depends. Some enjoy the peace of mind knowing their vehicle is covered even if they ultimately don't end up getting their money's worth, and others will enjoy the convenience of being able to get service done at any GM dealership. Some car buyers may not think it's such a great value, especially considering some automakers' no-cost factory warranties last as long or longer than GM's extended one.