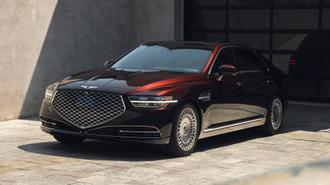 Genesis is now giving consumers another, simpler way to purchase a vehicle. With the introduction of Genesis Concierge, consumers get a helpful host to guide them through the process of purchasing a new vehicle and can get at-home test drives, as well as delivery to their specified location. In light of everything that's currently happening with the coronavirus, consumers will certainly find the concierge service to be helpful.
The way Genesis Concierge works is straightforward. A customer signals interest in a vehicle, which we expect will occur when he or she finishes configuring a car online or by simply hitting "Contact Genesis Concierge" on the automaker's site. After that, a member of the concierge team will reach out to the consumer via email, text, or phone call, depending on what the consumer prefers. Acting as a shopping guide, the concierge will answer any questions the consumer has and act as the direct point of contact for automakers. Once all of that stuff is done, the concierge member can schedule at-home test drives and setting up the final delivery.
From the sound of things, the consumer won't have to have any contact with the dealer, as that's entirely up to the concierge member. Once everything is squared away and the shiny new car has been delivered, the concierge will follow up one more time to ensure everything is as expected.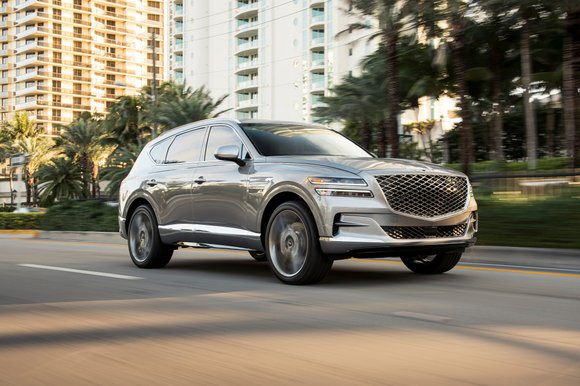 The introduction of Genesis Concierge not only comes at a good time because of everything that's currently going on with the coronavirus, but as the automaker revamps its lineup with the new G90 and the GV80. Genesis, based on other programs it offers, believes the new concierge service will be popular.
"As with our popular Service Valet owner amenity, utilized by 90 percent of Genesis owners, Genesis Concierge shows we have great respect for our customers' ultimate luxury – their time," said Mark Del Rosso, President and CEO of Genesis Motor North America.
Because of the coronavirus, quite a few automakers have introduced services that help consumers through the shopping process and are now offering at-home delivery. Lincoln has Effortless Sales Experience and General Motors offers its Shop Click Drive program. For other automakers, it's more of a case-by-case basis depending on dealerships.
For consumers that have lost their job because of cutbacks related to the coronavirus, Genesis recently launched a Job Loss Protection Program. It covers up to six months of payments for any new car owners that are now jobless because of the coronavirus. To be eligible for the program, customers must have purchased or leased their Genesis between March 14 and May 17.