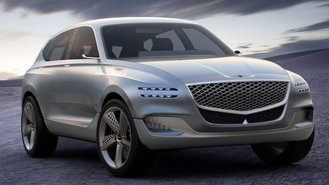 Luxury automakers are seeing incredible growth with their SUVs, which explains why new crossovers and SUVs are popping up left and right. Genesis, Hyundai's luxury brand that recently became its own entity, is doing things a little differently. Genesis currently doesn't have any crossovers or SUVs in its lineup, but that's about to change.
According to Motor1, Chief Operating Officer for Genesis Erwin Raphael has confirmed that the brand's first crossover is set for a debut in early 2020. The SUV will be called the GV80 and be based on the midsize G80 sedan. Another smaller crossover will join the lineup at the end of 2020 or early in 2021. The second crossover will be built off of the compact G70's platform.
"We're very excited to introduce the GV80 about 11 months from now. Next May/June," said Raphael in a sales call. "Then maybe 10 or 11 months after that, a compact crossover SUV built on the G70 platform."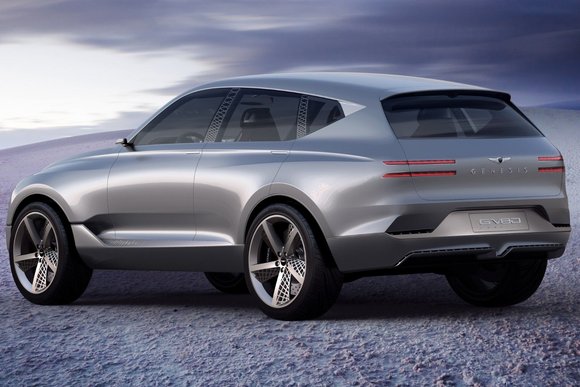 Specifics on the two SUVs are still the air, but Motor1 believes the high-riding vehicles will share a lot more than just platforms with their sedan cousins. The GV80, for instance, is expected to share the same trio of engines, which range from a 3.8-liter V6 up to a 5.0-liter V8. Rear-wheel drive and all-wheel drive will be offered. Information on the G70-based SUV is even more exclusive. Though, it's likely that the crossover will also use the same engines found in the G70 sedan, including the turbocharged four-cylinder and twin-turbocharged V6.
When Genesis became its own brand, the South Korean automaker claimed that it would have six vehicles in its lineup by 2021. Currently, there are three vehicles with Genesis badges: the G70, G80, and G90. The upcoming GV80 and G70-based crossover would bring the total up to five, leaving room for one more vehicle. It's like the sixth vehicle would be an electric car based off of the Essentia concept that was unveiled at the 2018 New York Auto Show.