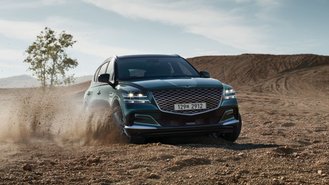 For the longest time, Genesis, Hyundai's upscale spinoff, didn't have an SUV in its lineup. That changed recently with the launch of the midsize GV80. Now that Genesis has fixed that issue, it's looking to fill in another hole that's prominent in its lineup: the lack of an electrified option. The new GV80 is a midsize SUV and will be followed up with a smaller GV70 that will be a compact option. A third SUV is coming, and MotorTrend reports that option will be an electric vehicle.
According to the outlet, the unnamed electric SUV is coming next year and is expected to be another midsize option. The SUV will utilize a new electric platform. Beyond confirming that an electric SUV is coming and what segment it will compete in, Genesis didn't provide the outlet with more information. The outlet claims that Albert Biermann, the R&D head of Hyundai Group is supposedly a proponent of fuel-cell vehicles. So a fuel-cell Genesis is apparently in the cards down the road.
Recently, luxury automakers have started to come out with electric SUVs. The Tesla Model X was the first option on the segment, but Audi (e-tron), Jaguar (I-Pace), and Mercedes-Benz (EQC) have all introduced options in the class. Clearly, this is a competitive class that's still expanding. So there's room and demand for a midsize electric SUV from Genesis.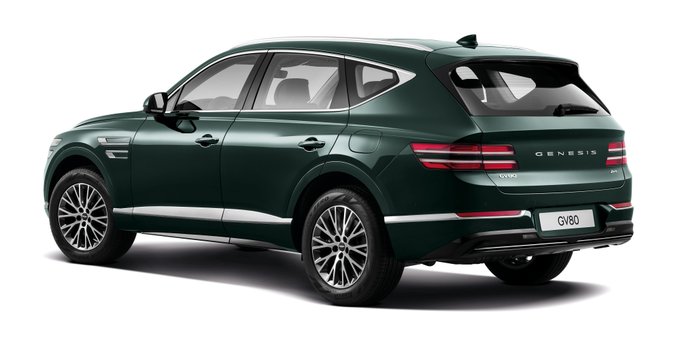 Last year, reports indicated that Genesis had plans to come out with two SUVs – the GV80 and GV70. But the reports didn't say anything about an electric SUV. The last time we caught wind of a possible electric vehicle from Genesis was back in 2016. Then, Vice President Manfred Fitzgerald said that he wanted Genesis to not only be a competitor to traditional luxury vehicles, but alternative ones too, like Tesla's EVs.
Hyundai has a few electric cars in its lineup, including the Kona Electric and Ioniq Electric. Neither of those are midsize SUVs, but it's possible that Genesis could borrow tech from its sister company for its first EV.
Genesis showed off a gorgeous, electric coupe at the 2018 New York Auto Show called the Essentia, but we haven't heard anything on the vehicle since then. The concept was a stunning two-door coupe with beautiful butterfly doors. We weren't expecting it to go into production, but we were hopeful that something would come of the car. Unfortunately, with Genesis supposedly planning an electric SUV, it sounds like the case for the Essentia is all but gone.
The GV80 isn't even available in the U.S. yet – it will be by the second half of 2020 – so it's still early days for Genesis' first SUV.