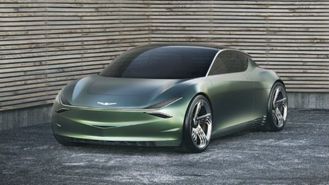 The 2019 New York International Auto Show is underway, and Genesis is making a splash with the Mint Concept—a luxury city car. It's fitting for the luxury brand to introduce the concept in New York.
The Mint Concept shows off Hyundai's design prowess when it's applied to a compact city car that requires nimble handling and maximum versatility. The Mint Concept is the brand's first foray into the city car segment. The luxury brand is relatively young compared to its competitors and has focused on large luxury sedans since its inception. The concept opens up Genesis' design possibilities.
The car has a unique design inside and out. One of the more striking aspects of the vehicle is its two-passenger design. The odd design is accented with the front, and rear axles pushed to the far edges of the car, creating little overhand. Accessing the storage area behind the two seats is also unique. The Mint Concept features scissor-style side opening doors in place of a conventional trunk or hatch. Inside, there's a bench seat, a flat floor, and plenty of screens and associated technology. The interior looks like something you'd see in a pre-war coupe.
The wild design hides the concept's true intentions—it's an electric vehicle. This attributes to the car's flat-floor design. The Mint features a high-density, battery-electric powertrain that Hyundai says is capable of an esteemed 200 miles of range per full charge with 350-kW fast recharging available.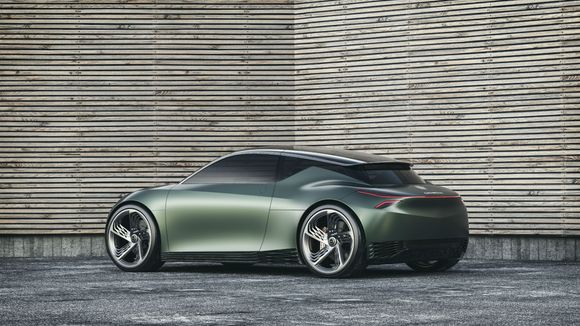 The Genesis Mint Concept shows the world what the luxury brand can do outside of large luxury sedans and crossovers. There are few luxury competitors in the city car space, which could prove beneficial to Genesis as governments place more restrictions and regulations in some city centers around the world regarding what types of vehicles are allowed. If the Mint Concept ever leads to a real-world product, expect something far less wild and wicked, but still small and versatile.