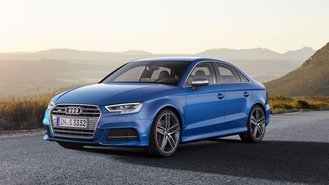 The old adage of, "You get what you pay for," rings true again. A least that's according to the 2017 Consumer Reports new car analysis.
The publication's reader survey for reliability and satisfaction helped push several German luxury brands to the top of its rankings this year, also aided by the fact that many of these companies' vehicles perform well on the road and in safety tests.
Audi was Consumer Reports' top-ranked brand for 2017, followed by Porsche and BMW. Toyota's luxury division, Lexus, was fourth, and Subaru was the only mainstream brand in the top five.
Consumer Reports says Audi's vehicles scored well in every test, with its Q7 three-row SUV the publication's top-rated luxury car. Most Audis were also deemed reliable from owners, as was every Porsche and BMW covered in the survey. Lexus has often been near or at the top of Consumer Reports' list, with its models all doing well in reliability and safety tests, only falling a little behind other brands in terms of road test scores.
If you don't want to spend as much on a new car, look to Subaru, Kia, Mazda, Honda, and Buick – all of which landed in the Top 10.
At the bottom of the list, Dodge, Land Rover, Mitsubishi, Jeep, and Fiat were the five worst-performing brands in the study. All of which stumbled because of poor reported reliability and middling-to-bad road test scores.