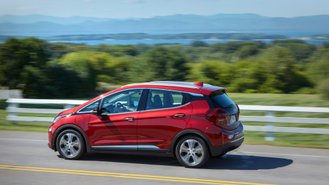 Negotiations between General Motors and the United Automobile Works (UAW) continue, as the strike passes the one-week mark. But the strike is just one of the things on CEO Mary Barra's mind. According to a lengthy report by Bloomberg, Barra is also weighing how the world's fourth-largest automaker will continue to succeed in a market that's steadily moving away from the internal combustion engine and human drivers. The answer? Loads and loads of electric cars.

Speaking with the outlet, Barra claimed that GM was setting its sights on selling a million electric vehicles every year globally. In addition to that lofty goal, Barra also hopes to lower the costs of EVs and gain an economy-of-scale edge over popular brands like Tesla. This, according to the CEO, is the way forward in light of global warming and regulatory hurdles. "This is what we really believe is the future of transportation," said Barra.

Obviously, there are quite a few challenges GM faces. The first one being that GM's primary electric car, the Chevrolet Bolt, hasn't been profitable since it came out. A report from 2016 claimed that the automaker loses roughly $9,000 on every Bolt that it sells. In another report earlier this year, Barra claimed that GM wasn't expecting to see any profits from its electric cars until another 10 years down the road.

GM's solution to making electric vehicles profitable involves using a skateboard-style platform. The automaker has already come out with 18 prototypes that range from sports cars to SUVs that utilize the same underpinnings to prove that it could be down. In the real world, that kind of usage would help bring costs down.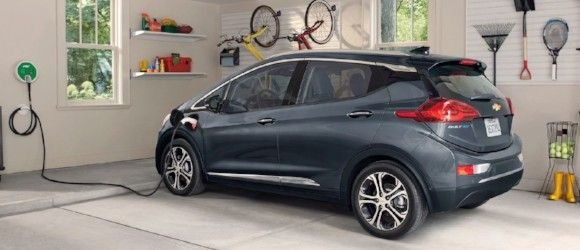 Then, there's the issue of popularity. Electric cars haven't hit their stride in the United States yet, as consumers continue to choose large gas guzzlers over efficient EVs. According to data from InsideEVs, sales have been down for the past two months compared to last year. Last August, a total of 36,347 EVs were sold, while only 24,020 were sold this year. Compared to last July, sales are down 2,128 units.

Another concern surrounds the supply of the necessary materials – nickel and lithium – that are needed to make batteries. Manufacturing a million EVs will require a large supply of constant resources that need to be mined. Seeing as how the majority of these resources come from outside the U.S., getting large quantities of materials could prove to be difficult. Mining for resources certainly isn't good for the environment, either.

Lastly, there's the issue of how expensive battery packs are. While the costs of battery packs are coming down – Bloomberg claims they were once as high as $1,000 per kWh of energy – they're still relatively high. Currently, pricing for battery packs are hovering around $150 to $200 per kWh. Mark Reuss, GM's head of product development, believes that prices will have to get below $100 per kWh before GM can make a profit on an EV. That simply requires waiting until demand increases and resources become more available.

Back in 2017, GM stated that it would come out with 20 new electric cars by 2023. That many EVs would help increase demand and draw a better portrait of how serious the automaker is about reducing the number of internal combustion cars in its lineup.