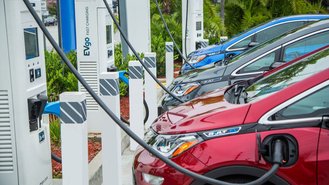 With Tesla breaking the 400-mile range mark and the majority of other automakers hovering around 250 miles, range isn't the major issue with electric vehicles anymore. Instead, the problem has become the lack of chargers for consumers to use. With so many automakers working on electric cars, the situation is only going to get worse as more EVs are introduced. To help consumers on the fence about purchasing an EV because of the lack of available chargers, General Motors and EVgo announced that the companies will work together to add approximately 2,700 fast chargers over the next five years in the U.S.
"We are moving quickly to bring new EVs to market that customers will love," said GM's CEO Mary Barra. "We know how important the charging ecosystem is for drivers, one that includes access to convenient and reliable public fast charging. Our network with EVgo will bolster the public fast charging network available to EV customers ahead of increased market demand and reinforce our commitment to an all-electric, zero-emissions future."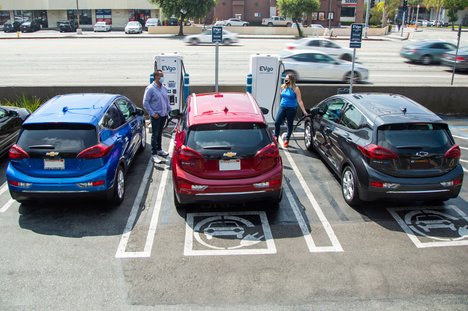 According to GM, the new fast chargers will be installed close to highly frequented places where people typically spend somewhere between 15 to 30 minutes of their time. Grocery stores, entertainment centers, and retail outlets are a few places where EV owners will be able to charge their vehicles in the future while completing errands. It's a similar thought process behind EVgo's existing charging stations. The company currently has 800 locations across 34 states for drivers to use. With the addition of 2,700 more chargers, EVgo's infrastructure will include a total of 3,500 fast chargers.
Another key area that GM and EVgo will focus on with the new crop of fast chargers are suburban locations, where EV owners have probably never seen a charging station, as the majority of ones currently available are located in large cities. GM claims that fast-charging stations will be added near multi-unit homes and homes where EV owners can't install a personal charger because they rent.

The automaker claims that the first charging stations will be available for consumers to use as early as 2021. For the majority of locations, four drivers will be able to charge their EVs simultaneously. The fast chargers will also have new charging technology, featuring 100-350 kilowatt capabilities to accommodate future EVs. The new fast chargers will be powered by 100% renewable energy, too.
GM's partnership with EVgo comes at a great time, as the American automaker plans to introduce 20 new electric cars by 2023. The one that everyone's really looking forward to is the upcoming GMC Hummer EV. If GM wants consumers to purchase its upcoming EVs, it has to make sure that owners have a place to charge the vehicles. We don't see the addition of 2,700 more fast chargers to draw massive crowds to trade their gasoline-powered cars for EVs, but it may help those that are on the fence make the switch.