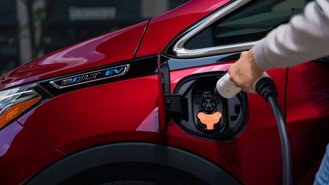 General Motors is one of the few American automakers that isn't suddenly scrambling to put electric vehicles on the road. The brand has had electrified vehicles on sale for years, but it's looking to expand its offerings by introducing a new platform and battery technology that will help its EVs become leaders in the rapidly changing environment. To that end, GM introduced new Ultium batteries that will reportedly have a range of up to 400 miles and an all-new global platform.
Let's start with the global platform. GM claims that it's flexible enough to be used in everything from cars and crossovers to trucks and SUVs. It could even be used in commercial vehicles when, and if, GM decides to go down that route. The first vehicle to be fitted with GM's new platform was the Cruise Origin, an electric and autonomous shuttle. Upcoming electric vehicles from GM that will utilize the new platform include the Cadillac Lyriq SUV, GMC Hummer EV, a new version of the Bolt EV, and Bolt EUV.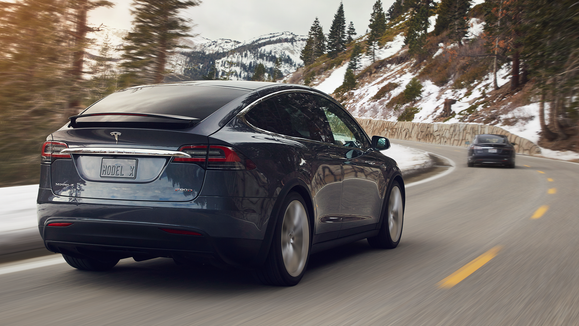 Global platforms aren't new. Nearly every single automaker in the industry has moved to a global platform recently, as it reduces costs and makes things less complex when it comes to production. The majority of electric vehicles on the market today have a global platform underneath the body because of the flexibility and cost aspects.
Beyond the platform, the next big piece of news is GM's new Ultium batteries. The energy sources will range from 50 kWh to 200 kWh. Seeing a modern electric vehicle with a 50-kWh battery pack isn't unusual, but a 200-kWh pack would be a first for the industry. Currently, Tesla's 100-kWh battery pack that's found in the Model S and Model X is one of the largest in the industry at the moment, so doubling that is quite the feat.
With the 200-kWh battery pack, GM's vehicles would have a range of up to 400 miles and only take 3 seconds to go from zero to 60 mph. Charging will be impressive with the battery packs, too, as GM products with Ultium batteries will be compatible with Level 2 and DC fast chargers. The majority of battery packs will measure in at 400 volts and handle up to 200 kW fast charging capability, while pickup trucks will have larger 800-volt battery packs and be able to charge using up to 350 kW fast chargers.
Thanks to a joint venture with LG Chem, GM believes that it will be able to have battery cells that fall below the $100-kWh mark. If true, it would help GM turn a higher profit from its electric vehicles, while ensuring prices stay affordable for consumers.
Forecasters believe that electric vehicles will become popular in the U.S. within the next decade and GM wants to stay on top of the ball by unveiling 20 electric vehicles by 2023. GM's electric lineup will be shared across all four of its brands including Chevrolet, GMC, Cadillac, and Buick.