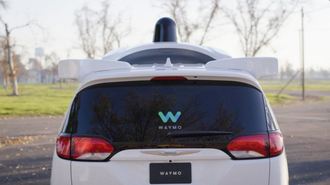 Two Silicon Valley tech presences are joining forces to introduce self-driving systems to more applications, possibly including cars you hail. Lyft and Waymo announced Monday a partnership that would work to develop self-driving technology, as reported by Motor Authority.
Few details were divulged about the partnership, but both companies have strengths that complement the tie-up. Waymo, which is owned by Google owner Alphabet, had been working on producing a self-driving car for years before it decided to focus on the technology only and team with auto companies such as FCA and Honda.
Lyft, meanwhile, was given a $500 million investment from General Motors last year, in a bid to expand its self-driving car efforts in the hopes they might be used in its ride-sharing initiatives. Uber's rival has been advocating that the idea of car ownership will die out in the next decade in favor of car or ride sharing.
While they may sound like rivals at times, Lyft and Waymo offer something to each other in the race to build self-driving vehicles. Such a partnership may also appeal to automakers as they grapple with the idea more people, especially in parking-strangled cities, will be tempted to stop buying new cars and embrace sharing transportation.