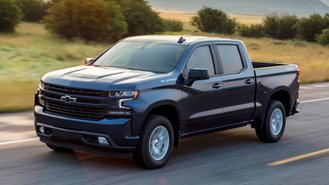 With the majority of automakers' factories now back up and running again and states opening doors for business, things are starting to get back to normal. Despite the pandemic, consumers took advantage of amazing offers on pickup trucks, which have always been incredibly popular in the U.S. Now, General Motors is looking to boost production, as dealers are looking at incredibly low inventory rates.
GM claims that restarting its assembly and component plants has gone smoothly, and now, the American automaker is in a good place to boost production to meet demand. "We are now in a position to increase production to meet strengthening customer demand and strong dealer demand," stated the automaker in a press release.
Starting next week, GM will boost three of its crossover assembly plants in Canada and the U.S. to two production shifts instead of one. Three plants in the U.S. that build mid- and full-size pickup trucks will go from one shift to three. Five other plants will still continue to operate on one shift.
As Automotive News reports, Chevrolet and GMC dealers have seen their inventory of Silverado 1500 and Sierra 1500 trucks dwindle in the midst of the coronavirus. The coronavirus, which caused GM to shut down its plants for a few months and the automaker to offer 0% APR for 84 months on both Sierra 1500 and Silverado 1500 trucks, may have a lot to do with the short supply of models on dealer lots.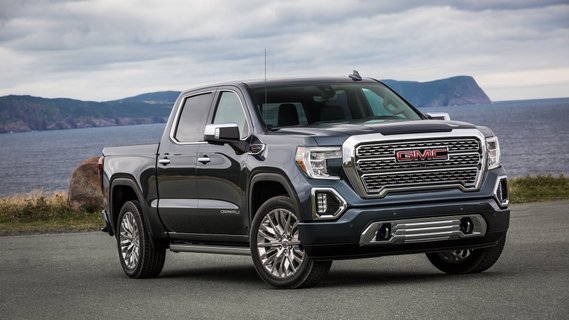 To ensure consumers will continue to get its unprecedented incentives as it works quickly to get stock back to dealers, GM recently introduced a new program for consumers to take advantage of. If, for instance, you go down to your local Chevrolet or GMC dealer and see that they don't have a light-duty pickup truck you're interested in, you can work with the dealer to place an order and schedule to take delivery of the truck within 30 days of its arrival. The program is only available on the Silverado 100 and Sierra 1500. It doesn't look like the Chevy Colorado is available with the program.
The coronavirus may have forced dealerships to take their sales online, but that didn't stop consumers from taking advantage of excellent offers on pickup trucks. Pickup trucks like the Ford F-150, Chevrolet Silverado, and Ram 1500 were the most popular vehicles in the U.S. in the first few months of 2020. With automakers quick to offer some of the best incentives we've seen in years on the most popular vehicles in America, it isn't a surprise to see dealers run out of inventory.
So far, we only know that dealers have been running out of pickup trucks. In April, a report by Reuters claimed that Hyundai actually had an excess of Tucson models that it was struggling to sell, leaving an unconfirmed number of units sitting at U.S. ports. While pickup trucks have continued to do well in the midst of the pandemic, it's possible that other body styles and vehicles have struggled.