Today's news comes courtesy of Reuters, who caught wind of GM's plan to boost production of its fleet of full-size SUVs for the 2016 model year. The report states that the boost could result in between 48,000 to 68,000 additional SUVs for the 2016 model year in hopes of quenching demand which continues to grow as a result of low gas prices and an improving economy.
"Industry sales are running ahead of expectations," said GM spokesman James Cain. "Sales of our full-size SUVs are very strong and we have been working to find creative ways to increase production to meet demand and rebuild our inventories."
Tahoe/Suburban vs. Traverse/Acadia
But that story got the gears in our head turning. Do prospective shoppers really need a Tahoe or Suburban? Granted, there industrial size caters to those who need to seat everyone in a typical 5-member family plus grandma and grandpa.
But it might be wise for those same shoppers to take an honest look at the slightly smaller and more affordable Chevrolet Traverse and GMC Acadia can do the same thing. Both models offer more cargo volume (measured behind the first row) than the Tahoe and almost as much as the much larger Suburban. Moreover, they seat up to 8 passengers--one shy of the max passenger capacity for their larger siblings.
But how much more affordable are they? Comparing 2015 models (2016s are also available) you can see in the chart below that the Traverse's base MSRP is a full $15,625 less than a Yukon and $18,325 less than a Suburban. That's a lot of scratch.
| | | | | | |
| --- | --- | --- | --- | --- | --- |
| | 2015 MSRP | 2016 MSRP | Max Seating Capacity | Cargo Volume | 2015 YTD Sales |
| Chevrolet Traverse | $31,870 | $32,080 | 8 Passengers | 116.3 cubic feet | 74,034 |
| GMC Acadia | $34,900 | $31,900 | 8 Passengers | 116.1 cubic feet | 59,726 |
| Chevrolet Tahoe | $47,495 | $48,195 | 9 Passengers | 94.7 cubic feet | 50,388 |
| Chevrolet Suburban | $50,195 | N/A | 9 Passengers | 121.1 cubic feet | 27,695 |
Prices above represent base-level MSRP but include mandatory destination charge.
But that's not to say that the Tahoe and Suburban aren't worthy of consideration. Many consumers have always owned a Tahoe or Suburban due to either family size or for cargo and/or towing capacity. For those select few, the Suburban is a no-brainer, especially in its latest iteration where it manages to coax 16/23 mpg from its big 5.3L V8. That's close to what the Traverse gets at 17/24 mpg. And the Traverse sports a 3.6L V6 as opposed to a V8.
Which Should You Buy?
For most, the Traverse or Acadia would be more than enough to fit the bill. It's easier to drive, easier to park and easier on the wallet. But if you need a vehicle capable of going off-road, the Suburban or Tahoe might be better suited for your use. Either way, the deals on all of the models are fairly good this month. As GM increases production, though no guarantees can be made, you might see the incentives improve.
Sample Chevrolet Traverse Cargo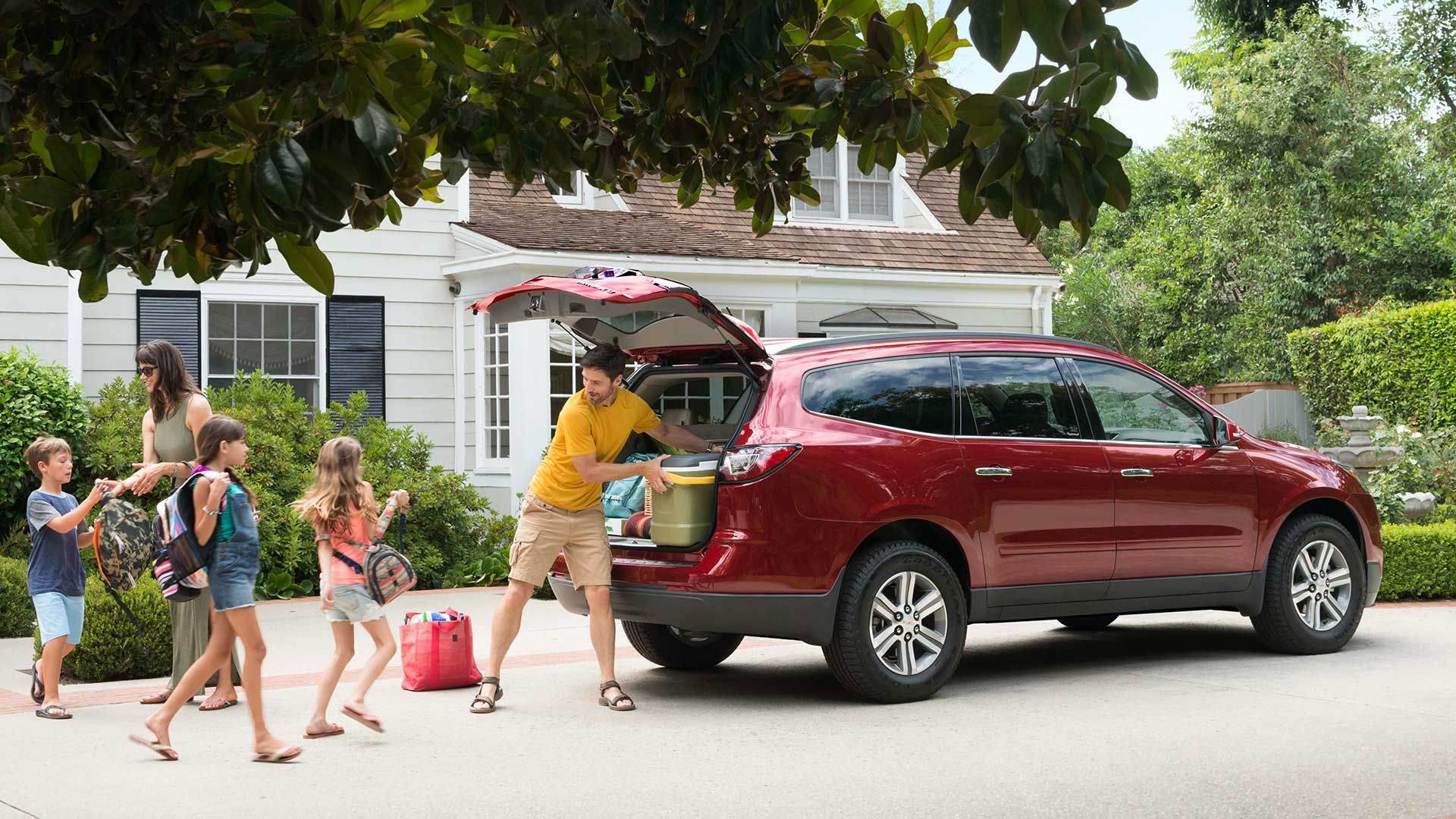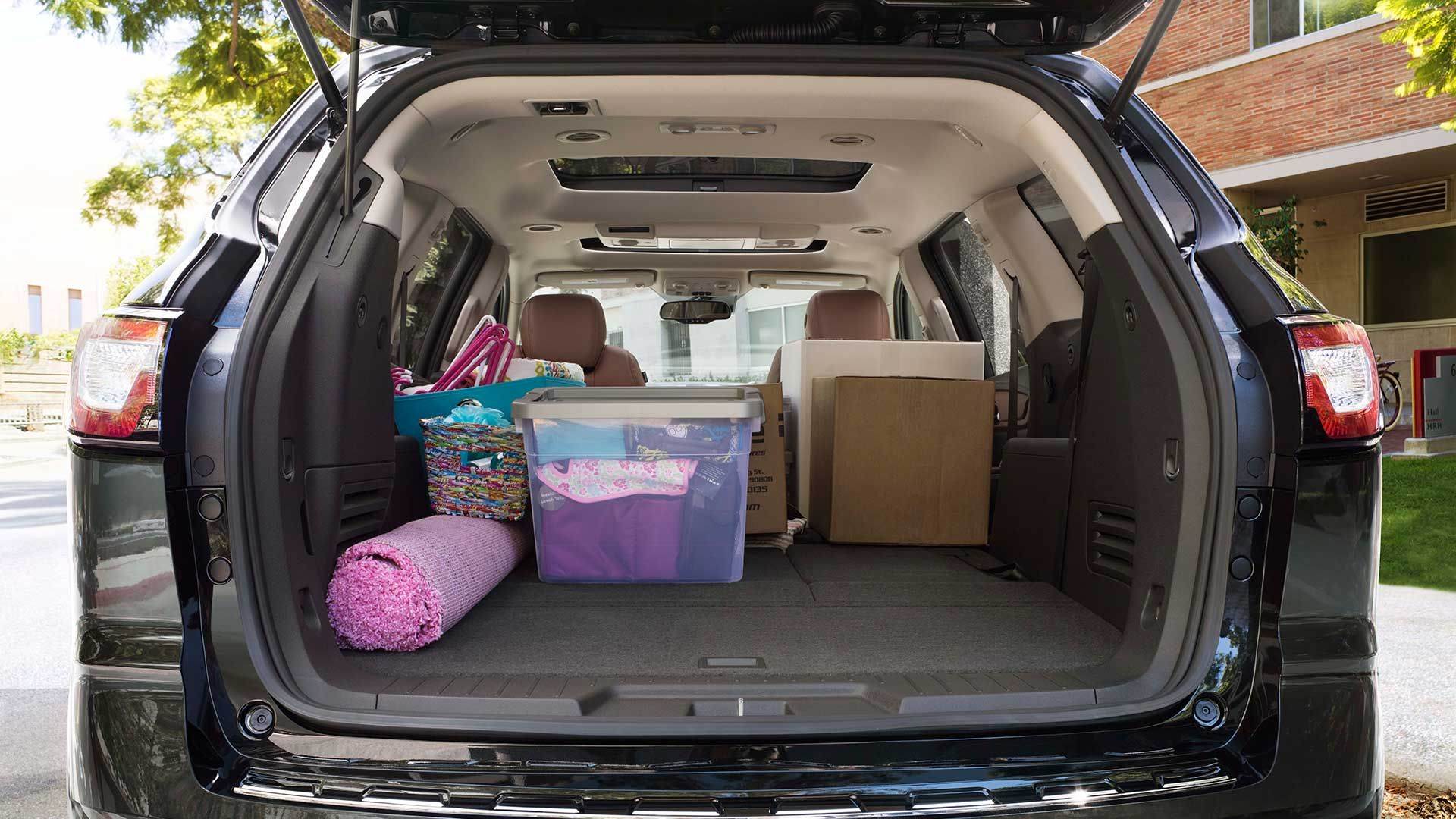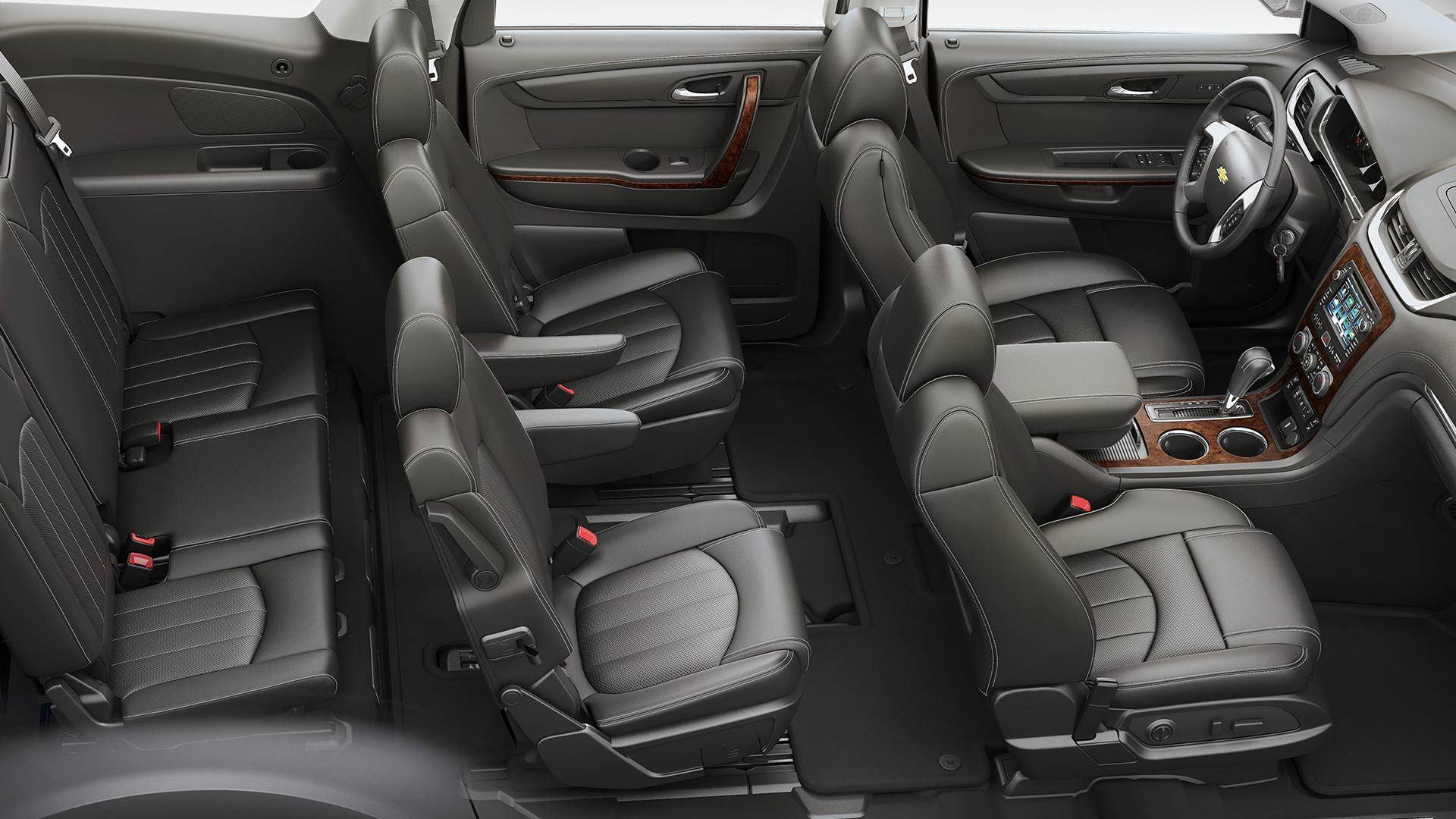 Sample Chevrolet Suburban Cargo