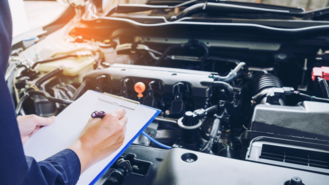 General Motors was one of the few automakers to offer consumers with a nice perk when purchasing a new car or truck. Previously new models from GMC and Chevrolet came with two years of complimentary maintenance, but that's going to change, as GM has slashed its complimentary plan to just one complimentary service within the first 12 months of owning the vehicle across its entire lineup, reports Car and Driver.

For vehicles starting from the 2019 model year, General Motors will only offer a one-year free scheduled maintenance plan across all of its brands, which means new owners will only have one year from the date of their purchase to go in to get a tire rotation, multipoint inspection, and an oil change on the house.
The change, as the outlet reports, is to align the brand with what rivals offer. Audi offers new car buyers with one complimentary service for free, as does Lexus. Toyota provides new-car buyers with two years of free factory-scheduled services, while Volvo, Mini, BMW, and Genesis all raise the ante with three years of complimentary maintenance.
At the moment, the leader when it comes to complimentary maintenance has to be Jaguar. The British automaker gives away five years of free service on every new car. Owners can go in as many times as they'd like, as long as the services stick to the automaker's regular maintenance schedule.