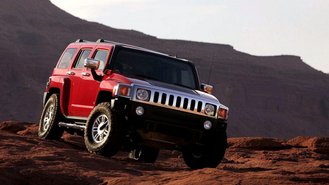 Consumers are in love with large SUVs, gasoline is relatively cheap, and rugged designs are in. If this all sounds familiar, it's because it happened nearly a decade ago. Unfortunately, Hummer was ahead of the curve with its SUVs, but had to close shop because of the 2008 recession. Reports from late June indicated that General Motors could be bringing Hummer back with electric vehicles and now, a report from The Wall Street Journal claims that the dead automaker is returning with an electric pickup truck.
There are multiple electric pickup trucks on the horizon. Tesla, Ford, Rivian, Lordstown, and Bollinger are all working on full-size electric trucks with blistering performance and impressive towing capabilities. According to the outlet, which cited an unnamed source, the Hummer name will return in an all-electric pickup truck that will be sold under GMC's umbrella. The vehicle is expected to hit the market by 2022 and is being targeted as a rugged pickup for consumers that want to go off-roading. The EV is expected to be sold in small volumes.
Bringing the Hummer name back with an electric vehicle is similar to what Ford did with the Mustang Mach-E. That has proved to be a good decision for Ford, as the automaker has received quite a lot of reservations for the electric crossover. Consumers are still wary about electric vehicles and having a recognizable name attached to an electric pickup could woo some buyers.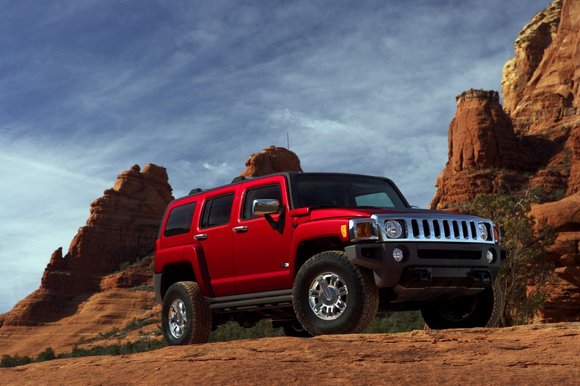 GM's decision to incorporate an electric pickup called Hummer in GMC's lineup is understandable, as EVs are pricier than similarly equipped vehicles with internal combustion engines. GMC being GM's luxury brand for pickup trucks, the electric pickup should fit nicely in the brand's line of upscale trucks. We expect the model to sit above the compact Canyon and the Sierra 1500, but below the Sierra Heavy Duty.
As the Detroit Free Press reports, GM's recent contract agreement with the UAW includes building an electric pickup. The program is reportedly called BT1 and includes a $3 billion investment in the automaker's Detroit-Hamtramck facility. It's likely that the upcoming Hummer electric pickup will be built at that factory.
GM is trying to stir up some attention for the upcoming electric pickup, whether it will wear a Hummer badge or not, by plucking NBA superstar LeBron James to promote the vehicle and the return of the name. The automaker has plans to air a commercial on the vehicle or the Hummer nameplate during next month's Super Bowl game.