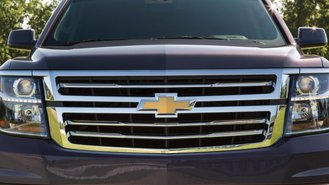 Android Auto and Apple CarPlay integration have been major hits for automakers. For consumers, they're easier to use, prettier to look at, and eerily familiar to their smartphones. It only makes sense for automakers to take the next step and get tech companies to handle in-car infotainment systems, which is exactly what General Motors is doing.
Earlier this week, GM stated that vehicles from Chevrolet, Buick, GMC, and Cadillac for the 2021 model year will have infotainment systems that will feature Google's latest Android Automotive OS. The system will bring a bunch of other niceties, including Google Assistant, Maps, and anything else that can be downloaded via the Google Play Store.
Google won't be handling everything on GM's vehicles, as the brand will still offer its own in-vehicle commerce, vehicle health statuses, and service recommendations, claims Santiago Chamorro, vice president for Global Connected Customer Experience.
Thanks to Google Assistant, GM owners will be able to make phone calls, send text messages, change the temperature inside the vehicle, and choose a podcast to play without touching their phones. If you have the right compatible smart home device, you'll even be able to open and close the garage door, among other things. Google Assistant will continue to be updated in the future, so owners will be able to do more things in the future, like schedule a service, renew their OnStar plan, or check their car's tire pressure.
Google Maps is arguably the best smartphone application to get directions to a location, and in GM's vehicles, it will continue to provide drivers with navigation guidance and real-time traffic information. Working in tandem with Google Assistant, owners will be able to share their ETA, find a gas station or EV charging station, and get information on a store's hours. All without having to use their phone.
Google's Android system has been an integral part of GM's infotainment systems since 2016, which is when the automaker decided to utilize Google's open-source operating system. The Cadillac CTS was one of the first vehicles to have an infotainment system with Google Android Automotive OS and came out in 2017.
Just because GM is relying a little more on Android Automotive OS doesn't mean that Apple fans are left out to dry. GM told The Verge that Apple CarPlay would still work with the new infotainment system.
GM isn't alone with choosing to utilize Google's Android Automotive OS platform. Fiat Chrysler Automobiles, the Renault-Nissan-Mitsubishi Alliance, and Volvo all have plans to use Android Automotive OS. Volvo first announced its plans back in 2017 and plans to debut its infotainment system on the Polestar 2 EV.