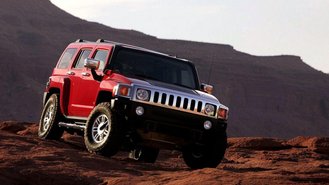 Nine years ago last month, General Motors dropped the curtain on its Hummer brand—the rough-and-tough SUV that occupied a small space of Americana and driveways across the country. GM, facing a tumultuous financial situation, discontinued the brand, which was, at the time, the poster child for everything wrong with GM and Detroit automakers. Rising fuel prices and the 2008 recession put the final nail in Hummer's coffin. However, a few at GM want to follow Dr. Frankenstein's footsteps into cobbling together a new iteration of the Hummer brand.
According to a report from Automotive News, some within GM want to revive the Hummer brand for a fleet electric SUVs and trucks. It seems strange the Detroit-based automaker would want to revive a brand that was considered so toxic less than a decade ago, but the industry has changed a lot since then. The Hummer brand still has cachet among the car-buying public, and reviving it for an EV fleet could help GM entice customers.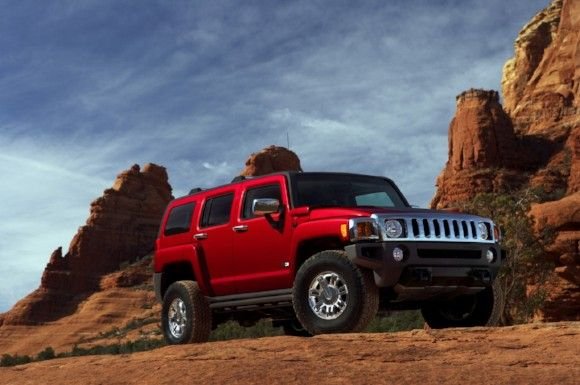 Right now, GM has two EV programs. BEV3 is the one developing cars, crossovers, and other modestly sized vehicles. The other program is focusing on pickups and other full-size vehicles like rough-and-tough off-road SUVs. This is where the Hummer brand could return, harboring the company's EV pickups and other full-size offerings. GM has been vocal about its plan to have 20 EVs on the road by 2023, and a dedicated brand to its full-size offerings could help GM's electric vehicles stand out from an onslaught of competitors expected to arrive very soon.
However, it's difficult to determine what those competitors could be in the coming years. If GM does revive the Hummer brand, it'll be years before the brand's first model arrive. By then, the landscape could be completely different. Also, we don't know how much of Hummer's rough-and-tough brand persona will carry over to the new EVs. New Hummer EVs could be much tamer than the Hummers of yesteryear, pitting them against the likes of the Jaguar I-Pace and Tesla Model X. If it's off-road capable, then it could compete with Jeep and Land Rover, though neither offers an EV yet.