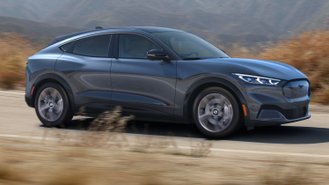 Things haven't always gone to plan for automakers when the EPA comes out with official fuel economy figures for electric vehicles. The majority of brands have been sorely disappointed with below-anticipated numbers. In the case of the Ford Mustang Mach-E, the automaker received some good news, as Ford claims the EPA has given the EV an official range of up to 300 miles. That figure matches Ford's previous estimates and helps the brand dispel earlier reports that claimed the Mustang Mach-E would have a shorter range.
Official fuel economy estimates for the Mustang Mach-E aren't on the EPA's site yet, but Ford released a press release with the news and a full breakdown of range for all of the EV's powertrains. Not only did Ford hit the nail on the head for its 300-mile figure, the automaker got nearly every range estimate right.
That means the Mustang Mach-E with the Standard Range Battery and rear-wheel drive is rated at 230 miles. All-wheel drive with the Standard Range Battery decreases range to 211 miles. Ford's estimated range was 210 miles, so the automaker actually got an extra mile from the EPA. The Extended Range Battery is good for 300 miles with rear-wheel drive and 270 miles with all-wheel drive.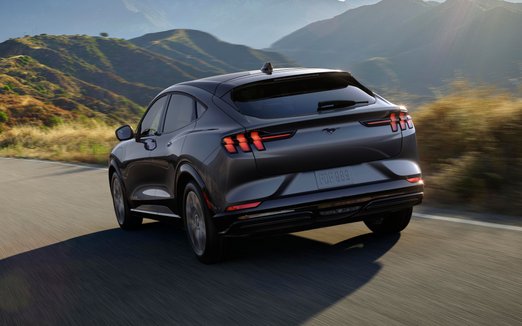 This is great news for Ford and consumers that are interested in purchase a Mustang Mach-E. Compared to other electric SUVs on the market, the Mustang Mach-E's range makes it competitive. The Tesla Model Y remains the king of the class with up to 326 miles of range. The Audi e-tron is rated to get up to 222 miles of range, while the Jaguar I-Pace has a 234-mile range. While not direct competitors, the Volvo XC40 Recharge (208 miles), Kia Niro Electric (239 miles), Kia Soul Electric (243 miles), Chevrolet Bolt EV (259 miles), and Hyundai Kona Electric (258 miles) have slightly worse ranges.
While the Mustang Mach-E's range is impressive enough to warrant a purchase, Ford's electric vehicle is also more affordable than a lot of its competitors. All versions of the 2021 Mustang Mach-E will qualify for the full $7,500 federal tax credit, which isn't the case for EVs from General Motors or Tesla. The EV, according to Ford, is also eligible for a $2,000 Clean Vehicle Rebate (CVRP) and a new $1,500 Clean Fuel Reward. So, consumers can potentially save up to $11,000 on the Mustang Mach-E. With prices for the vehicle starting at $43,995 including destination, an additional $11,000 in savings could see prices go down to $32,995. That makes the Mustang Mach-E an even better deal for consumers.