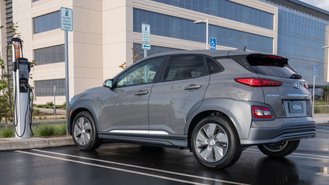 Consumers looking to purchase an electric vehicle have another reason to go with a Hyundai. The South Korean automaker announced that the 2021 Kona Electric and the Ioniq Electric will come with 250 kilowatt-hours, which comes out to roughly 1,000 miles, of complimentary charging with Electrify America's fast-charging network.
After purchasing one of Hyundai's electric vehicles, consumers will be able to access their complimentary charging through the Electrify America application. The smartphone app will help consumers find the closest charging station near them and help them start a free charging session.
For new owners of the 2021 Hyundai Kona electric, 250 kWh of free charging comes out to roughly 3.5 full charges, while Ioniq Electric owners will be able to get approximately five full charges based on both vehicles' respective range figures. The Kona Electric has a range of 258 miles with the Ioniqe Electric carrying an estimated range of 170 miles.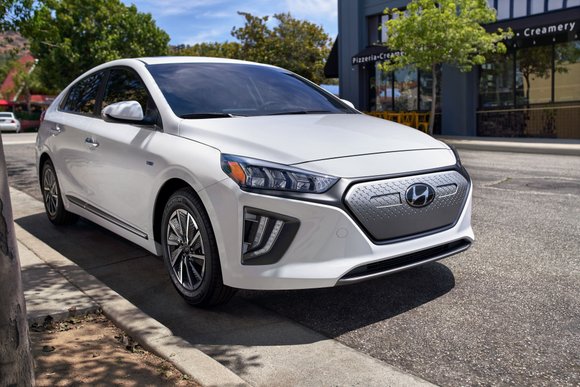 For new owners and consumers that recently purchased a 2021 model, this is incredibly helpful. Some consumers may be able to stretch 1,000 miles out for a few months, while others may go through the entire amount within a month. It mostly depends on whether you have a charger at home and how long your daily commute is. Still, offering free charging is an attractive incentive that EV owners will certainly appreciate, especially during these hard times when people are still dealing with the COVID-19 pandemic.
Additionally, giving new owners free charging is a great way to help incentivize the move to EVs. Electric cars are still a new thing for the majority of American drivers and besides Tesla, automakers are having a difficult time getting consumers to purchase an electric vehicle. Providing an incentive, like free charging for 1,000 miles, is a great way to help consumers on the fence about shifting to an EV make the change.
This is the first time we've seen Hyundai offer EV owners free charging for one of its EVs. Other automakers have also used similar incentives. Ford offers the Mustang Mach-E with 250 kWh of free charging and Volkswagen is offering three years of unlimited charging with the purchase of an ID.4. With Hyundai offering free charging on EVs like the Kona Electric and the Ioniq Electric, we're interested to see if it will offer any incentive with its new line of IONIQ vehicles.