The 2022 Ford F-150 Lightning is one of the most technologically advanced vehicles the automaker has ever made. The all-electric pickup truck has quite a few advanced features that will make life easier for owners, but one of the more standout ones is the F-150 Lightning's ability to power the average home for three days. The innovative technology is called Intelligent Backup Power and it will be available on the new F-150 Lightning.
To charge your home, you'll have to get Intelligent Backup Power, along with the available 80-amp Ford Charge Station Pro and home management system installed at your place of residence. Ford claims that it can lend a helping hand to install the system. Normally, when the pickup truck is plugged into the charger, it draws power to charge the batteries. Once it notices that the power has been cut, the truck will reverse the stream to divert power from its batteries.
Based on the average home, which uses 30-kWh per day, the F-150 Lightning with the extended-range battery will be able to power a home for up to three days. If owners ration the power, Ford claims electricity from the truck could last up to 10 days. Obviously, it all depends on how large your house is and your energy usage.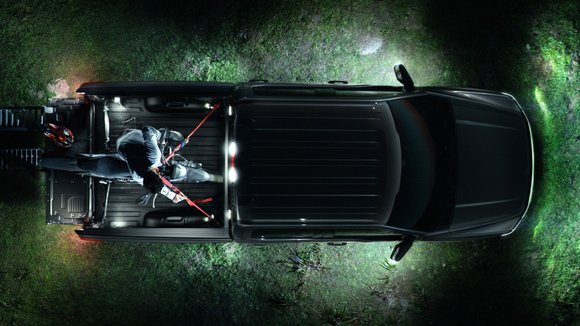 In the near future, Ford is looking to introduce Intelligent Power, which will allow the truck to power homes during high-cost, peak-energy hours and charge its batteries during low-cost overnight rates. For owners, this will let them save some money and reduce pressure on the grid during peak usage times.
We've seen similar things from numerous automakers, but it looks like Ford is the first one to actually allow consumers in the U.S. to use their EV to power their home if there's a blackout. While Ford has a few fancy names for its system, being able to charge your home from an EV falls under the V2H umbrella and is considered to be bidirectional charging. Nissan showcased a similar feature roughly a decade ago when it used a Leaf to keep the lights on in one of its office buildings in Japan. But, we haven't seen anything like this in America. Obviously, being first gives Ford a massive competitive advantage, but we're sure other automakers will introduce similar features shortly.
For consumers, the ability to power one's home in the case of a blackout or a disaster is mega. After the natural gas shortage in Texas that left a lot of the state without heat or electricity during a winter storm earlier this year, we're sure a lot of people went out and bought generators for emergency use. While the F-150 Lightning won't be able to replace a built-in generator, for those in an emergency situation, this could be a lifesaver.