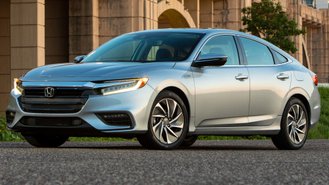 For the 2022 model year, Honda is making a large change to the Insight's lineup. The 2022 Insight will only be available in EX and Touring trims, as last year's LX has disappeared. This change sees pricing for the 2022 model increase by $2,080.
The 2022 Insight EX starts at $26,205 (including destination), which is $2,080 more than last year's LX trim that started at $24,125. The change makes the Insight one of the more expensive compact hybrids on the market. The Hyundai Ioniq Hybrid ($24,405), Hyundai Elantra Hybrid ($24,555), Toyota Corolla Hybrid ($24,595), Toyota Prius ($25,520), and Kia Niro ($25,865) are all more affordable.
Assuming that features remain the same, we think the EX trim is worth the extra $2,080 over last year's LX trim. The EX adds blind spot monitoring, rear cross traffic alert, an 8-inch touchscreen, eight audio speakers, Apple CarPlay, Android Auto, satellite radio, and split-folding rear seats. Most of these features are must-haves for consumers, so we wouldn't be surprised if Honda did some research and found the EX to be the most popular trim and a better starting point than the old LX.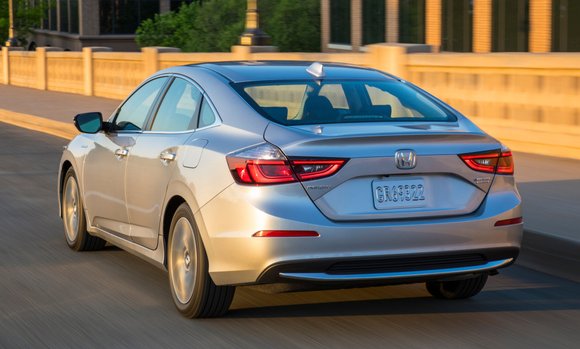 To upgrade to the 2022 Insight Touring, consumers will have to hand over an extra $4,030 over the base EX trim with pricing starting at $30,235. Over the EX, the Touring adds leather upholstery, heated front seats, a moonroof, Wi-Fi hot spot, 10 audio speakers, navigation, navigation, dual-zone climate control, and heated front seats. For most consumers, the extra features won't be worth the upgrade, which makes the EX a better value option and choice for the majority of shoppers.
Additionally, the Touring's extra features raise the vehicle's weight, making it less efficient than the EX trim. The EX is rated by the EPA to get up to 52 mpg combined, while the Touring trim can get up to 48 mpg. Paying more money and getting worse fuel economy will make the Touring a tough sell.
Automakers usually don't provide sales figures across a model's lineup, but the Insight isn't a popular hybrid. In 2020, Honda sold 15,932 units of the Insight, while Toyota sold 43,525 Prius hybrids.