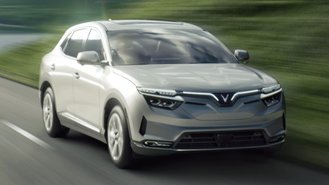 Earlier this month, we heard that VinFast was thinking about offering discounts on its upcoming electric vehicles to be more competitive with Tesla and Chevrolet. Shortly after, the automaker confirmed that VinFast was offering a $3,000 incentive on the VF8 to lessees in California. Now, it looks like VinFast has further cut prices on the VF8.
Last week, pricing for the VF8 City Edition, which is only available in California, was $56,700 (including the $1,200 destination fee). Now, VinFast's website lists the $50,200 VF8 City Edition as being available to be leased today. The latest drop results in a price cut of $6,500.
As a result of the latest price cut, the VF8 City Edition has become more affordable to lease for shoppers in California. The Eco trim costs $519 per month for 36 months with $6,314 due at signing. That monthly rate is $80 cheaper than what we saw last week. VinFast is still offering the VF8 with a $3,000 City Edition discount, but it's only available with leases.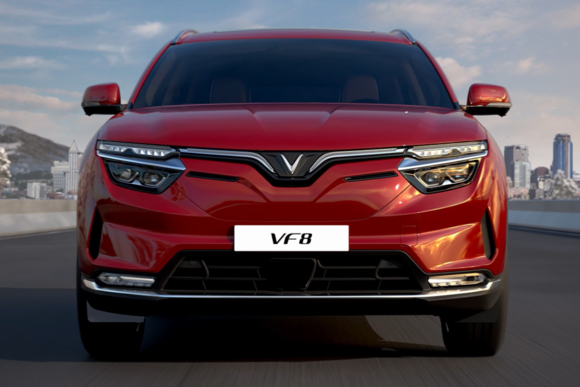 VinFast has also increased range for the VF8 via a software update. The automaker's specification sheet claims the VF8 City Edition Eco has a range of up to 207 miles. Previously, the electric SUV had a range of 179 miles. It's a modest boost, but it's nice to see VinFast already boost the VF8's range.
The decrease in price to lease the VF8 makes it even more affordable than the Tesla Model Y. Tesla's website currently claims that a lease deal for the Model Y starts at $634 per month for 24 months with $5,829 due at signing. While the VF8's lease deal requires a lot more money at signing, it's much more affordable than the Model Y's deal. We estimate that the VF8 City Edition Eco has an effective lease cost of $694 per month before taxes, fees, and available rebates. The Model Y has an effective monthly cost of $877 per month.
Seeing a brand-new automaker change the prices of its vehicles a few times in a month may seem like a bad thing, but a lot of automakers see Tesla as the benchmark for EVs. So, when Tesla dropped its prices, a lot of other automakers took notice and did a similar thing to remain competitive.