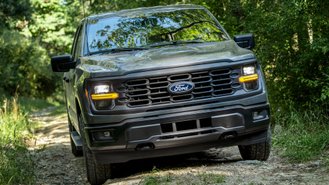 The 2024 Ford F-150 Hybrid is more expensive than before, and a good reason is that the truck is going AWD-only. Based on our analysis of Ford's latest pricing data, the 4x2 version of the F-150 PowerBoost Hybrid has been discontinued. A Ford spokesperson recently confirmed for us that pricing has indeed gone up.
As we reported earlier today, 2024 F-150 Hybrid prices start at $58,540 according to Ford's official website. That's for the XLT 4x4 and represents a roughly $12,500 base price increase when compared to the 2023 F-150 Hybrid. Previously, the truck was available in a more affordable XL trim with a 4x2 configuration.
A Ford spokesperson confirmed that the F-150 Hybrid range now starts with the XLT rather than the XL. She added that the truck features an array of new standard equipment compared to before, such as a 12-inch gauge cluster and 12-inch center display, 5G wireless connectivity, newer safety tech, and more.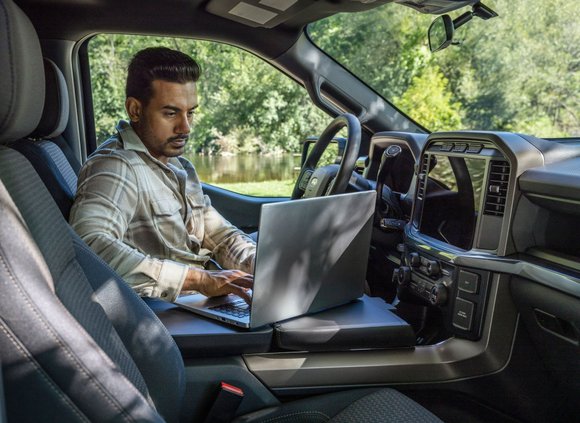 Having said that, shoppers comparing 2024 Ford F-150 Hybrid prices versus the 2023 model will undoubtedly see big differences. In addition to a customary price increase we see year over year, the fact that the F-150 Hybrid is only available with all-wheel-drive could make the truck a lot less affordable than before.
That's not to say that Ford isn't trying to make the upgrade more appealing. Ford's spokesperson confirmed for us that the 2024 F-150 Hybrid has a $1,900 discount built into the price. This can potentially help cut the cost to move up to the 3.5L PowerBoost Hybrid by more than half from $3,560 down to just $1,780.
Ford's residual guides also suggest that 2024 F-150 Hybrid leases may be a surprisingly good deal. With residual values as high as 77%, there are signs that the F-150 Hybrid could be better to lease than the gas model. But will buyers pay $60,000 for a 2024 F-150 Hybrid? For now, that remains to be seen.
Explore Ford F-150 Prices & Deals
Pictured: 2024 Ford F-150 STX