Senator Joe Manchin, who is a big reason why the federal tax credit for electric vehicles changed dramatically with the Inflation Reduction Act (IRA), has introduced a new bill called the American Vehicle Security Act. Manchin's bill would amend the IRA and bring an immediate stop to federal tax credit loopholes that allow consumers to get $7,500 for EVs that don't meet the necessary battery and mineral component requirements.
Before we dive into the new bill, let's provide some context so you get the full picture of what's going on. Senator Joe Manchin is one of the big reasons why the old federal tax credit for electric vehicles was replaced with the IRA.
Last summer, President Joe Biden was looking to expand the federal tax credit for EVs under the Build Back Better Act. It would have increased the federal EV tax credit to $12,500 with an extra $4,500 coming from EVs built by a union and $500 if the EV battery pack is made in the U.S.
Democratic Senator Joe Manchin put up some fierce opposition to a blanket federal tax credit on all EVs and made it apparent that he wanted the tax credit to go to EVs made in North America. That's why the IRA heavily incentivizes EVs manufactured in North America.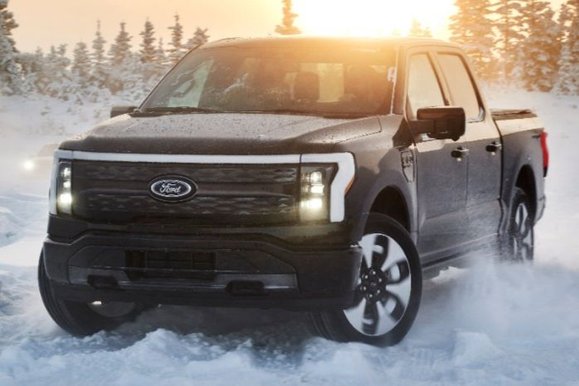 As of January 1, 2023, EVs must have a certain percentage of critical minerals that are extracted or processed in the U.S. The minerals must come from one of the United States' free trade partners or be recycled in North America. EVs also have to have a minimum percentage of battery components that are manufactured or assembled in North America. The federal government recently delayed its official requirements for EVs until March 2023, allowing all EVs to be eligible for the $7,500 federal tax credit regardless of their critical minerals and battery components. This loophole is what Manchin is upset about and wants to end.
Manchin's proposed bill, as Automotive News reports, would direct the U.S. Treasury Department to stop issuing $7,500 to electric cars that don't meet the critical mineral and battery component requirements. The American Vehicle Security Act would amend the IRA so that the "effective date of the required EV battery sourcing is no longer tied to Treasury's release of proposed guidance on the restrictions." The bill would make the date of compliance for EVs January 1, 2023. That would retroactively reduce credits that purchases received earlier this year.
A Democratic committee told the outlet that the bill did not have bipartisan support or any co-sponsors yet. The main reason for that, though, is because Machin's bill hasn't been shared outside internal discussions or with any auto industry reps yet.
Interestingly, Manchin's bill doesn't say anything about the loophole around leasing an EV. The current loophole for EVs that are being leased is that they qualify for the $7,500 federal tax credit as long as they're being leased and not purchased outright.
Source: Automotive News (Subscription Required)