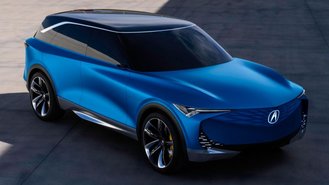 Acura's hard at work on introducing the ZDX and ZDX Type S EVs, which are set to arrive at the beginning of 2024. When the electric cars do arrive, consumers won't be able to visit a dealership to purchase them. Instead, Honda's luxury brand has plans to only sell its EVs online.
During a media briefing where Honda was providing an outlook on its business for 2023, vice president of sales, Mamadou Diallo, confirmed the decision to offer an online-only-sales model for its EVs.
"Acura will serve as the tip of the spear for digitalization at American Honda, with 100% of Acura EV sales taking place online, starting in 2024 with the ZDX and ZDX Type S. Pre-sales for ZDX will begin in 2023, ahead of the early 2024 release," said Diallo in a press release.
Speaking with The Verge, Diallo told the outlet that Acura sees an online sales model as being more convenient. "What we see is providing clients [and] consumers the convenience of transacting where they wish to transact," Diallo said. He told the outlet that Honda's network of dealers will still be a part of the car-buying process.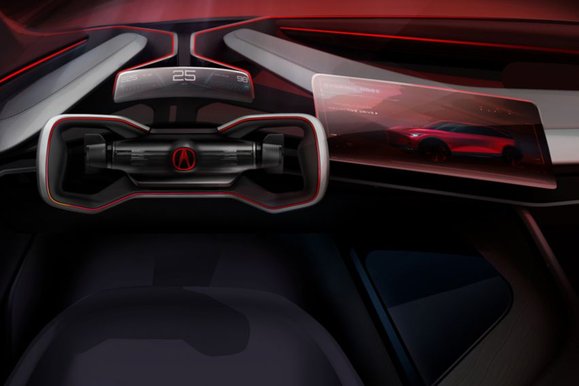 More traditional automakers have started to explore online sales, as online car retailers, like Carvana and Vroom, have become incredibly popular recently. The problem with traditional automakers is their extensive dealer network, which have pushed back on online-sales models. Still, Acura believes that online sales is the way forward and that dealers will continue to play some kind of role in the buying process.
"Whether that process starts in your living room, and then continues at the dealership, or starts at the dealership where somebody wants to touch and feel a car on the showroom floor, you will still have to input that information," said Diallo.
Acura and Honda have been slow to introduce electric cars, but things are expected to heat up. The upcoming Acura ZDX and ZDX Type S models will utilize GM's Ultium platform and batteries. Honda is doing something similar with the Prologue SUV.
Honda aims to have 30 battery-powered and fuel-cell vehicles on sale by 2030. The Japanese automaker has some large goals for its Prologue SUV, which it hopes to sell 60,000 units of in the U.S. in 2024, rising to 300,000 units in 2026. By 2030, Honda wants 40% of its sales to come from EVs.
Source: The Verge