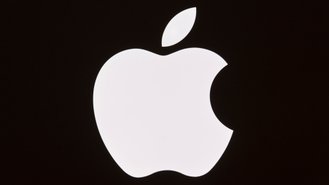 Apple and the team working on the company's first car are finding out firsthand just how difficult it is to conceive and build a vehicle. A new report from Bloomberg that cites unnamed sources claims that the tech giant is postponing the launch date of its vehicle and are scaling its ambitious plans back for the final product. Now, Apple's car won't arrive until 2026 and it may not be fully autonomous.
There have been so many delays, changes, and shakeups surrounding Apple's car that it's hard to know what's what. We still don't really have any concrete information that Apple is actually building a car at this point, but the report claims that Project Titan is still underway. It's just that the launch date of the vehicle has been pushed back by roughly a year and the company doesn't believe that a fully autonomous vehicle is feasible with current technology.
Initial reports indicated that Apple's car would arrive without a steering wheel or pedals and be fully autonomous. That's no longer the case, as Bloomberg claims that the vehicle will arrive with a steering wheel and pedals and have full autonomous capability on the highway. That's similar to what current automakers are doing at the moment.
Bloomberg's sources told the outlet that Apple's current plans for its vehicles now involve having a car that allows drivers to watch a movie or play a game while the car handles all driving tasks on the highway. The vehicle will alert the driver with "ample time" to take over the controls and drive the car if a situation arises. The car is expected to launch in North America before expanding to other markets.
Hands-free driving is a relatively new thing for automakers, though the systems that are available currently track eye movements to make sure that drivers are always paying attention to the road ahead. Having a vehicle that allows drivers to completely take their eyes off the road seems like a terrible idea, especially for a vehicle that's not fully autonomous. But it could be Apple's way of standing out. The outlet reports that the Apple car features an onboard computer system that's codenamed Denali and a custom suite of sensors. Denali is reportedly as powerful as four of Apple's high-end Mac chips combined and is close to being production-ready.
If having an onboard computer that handles self-driving tasks sounds familiar, it's because Tesla uses a similar approach, though Apple will stray from Tesla by using a combination of cameras, radar sensors, and lidar. Apple's car will also have some sort of "artificial intelligence processing." Another high-tech feature that Apple is working on is a "remote command center" that allows someone to assume remote operation of the vehicle in case of an emergency.
Bloomberg claims that Apple had originally priced the vehicle at more than $120,000, but now, the company is looking to price the vehicle at less than $100,000. Depending on size, range, and performance, that would make it a BMW i7, Mercedes-Benz EQS sedan, Tesla Model S, and Lucid Air competitor.
Source: Bloomberg (Subscription Required)