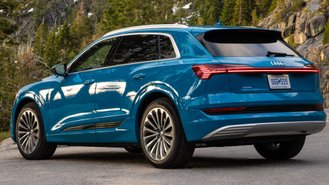 Audi becomes the latest automaker to announce that it's done with gasoline- and diesel-powered vehicles. Audi CEO Markus Duesmann officially announced the news and provided a timeline for when the German luxury marque will begin to phase-out vehicles that are solely powered by an internal combustion engine.
After 2026, Audi will switch its focus onto fully electric vehicles, as the automaker will end the development of new internal combustion engine models. That doesn't mean Audi will stop building and selling vehicles with internal combustion engines. Those will slowly be phased out until 2033.
After that, Audi will be a purely electric automaker. This news isn't surprising, as Audi confirmed that it had plans to end the development of its internal combustion engines earlier this March. This is the next natural step. Automotive News Europe believes that the fully redesigned Q8, which is expected to come out in 2026, will be the last internal combustion engine model that Audi will build. That model is expected to launch alongside an all-electric version called the Q8 e-tron.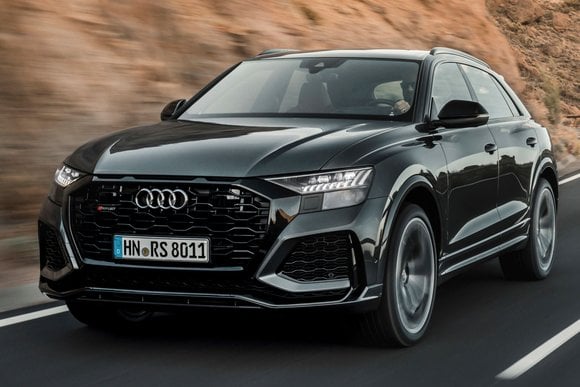 By 2025, Audi plans to expand its all-electric lineup to include 20 global models. Audi, Volkswagen, and Porsche expect to sell a total of 7 million electrified vehicles by 2030. Audi's push toward electric vehicles is part of its plan to become carbon neutral by 2050.
Audi isn't the first automaker to announce plans to become all-electric and we certainly don't expect it to be the last. Earlier this April, Honda announced that it wanted to only sell electric vehicles by 2040. In February, GM said it would become carbon neutral by 2040, while Nissan was hoping to achieve the same goal by 2050.
From Audi's current electrification plan, it looks like the German automaker wants to simplify its lineup with electric vehicles that split segments. Currently, Audi sells the Q4 e-tron, e-tron, and e-tron GT. These EVs don't replace Audi's full lineup and don't really seem to be direct replacements to ICE vehicles, either, though Audi could electrify more gas models in the future.