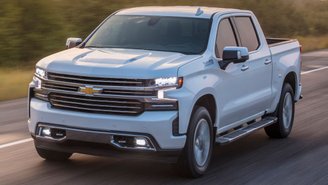 The GMC Hummer EV pickup truck and SUV are in the limelight, but General Motors is working on another very important electric vehicle: a battery-powered Chevrolet Silverado pickup truck. Chevrolet confirmed the news in a press release that stated the electric truck would be built at the automaker's Factory ZERO assembly plant in Detroit and Hamtramck, Michigan. The brand provided another piece of information in the release – the electric Silverado will have up to 400 miles of range thanks to GM's Ultium batteries.
Those are the juiciest details Chevy was willing to provide at the moment. The automaker did state that the electric Silverado would be available in both retail and fleet variants with plenty of options to choose from.
Other than that, details on the upcoming electric Silverado are scarce. When the electric Silverado goes on sale, it will face numerous competitors. Chevy's option will compete with electric trucks from Ford, Tesla, Rivian, Lordstown, Bollinger, and Nikola. Now that electric vehicles have started to gain some traction, automakers are looking at the pickup truck segment as the next battleground. That's not surprising, as electric trucks are the most popular vehicles in the U.S.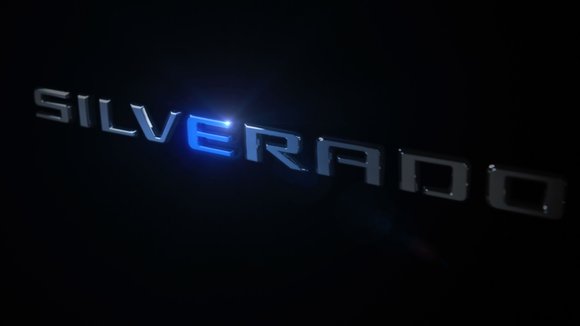 Out of those options, we expect the electric Ford F-150, Tesla Cybertruck, and Rivian R1T to be the Silverado's main competitors. We know that the electric F-150 is coming out in 2022, so we're sure Chevy is aiming for a similar release date. Out of these options, the Rivian R1T will be the first to be delivered to consumers, as the automaker plans to get the truck into consumers' hands this June. With the Max Pack battery pack, range for the R1T is estimated to be around 400 miles, while pricing for 300-mile variants starts at around $75,000.
Being first is going to be a major advantage for Rivian, just like being first gave Tesla a huge head start over traditional automakers. After falling behind Tesla, we're surprised to see Chevrolet and Ford now fall behind Rivian in a segment that they've dominated. Depending on how well the upcoming R1T does, we're sure Chevrolet and Ford will try and get an electric truck into production as soon as possible.
Seeing as how popular pickup trucks are in America, we're sure electric versions will do well. Electric powertrains will give pickup trucks far more performance, better off-roading capability, smoother rides, and quieter cabins. The only issue with electric powertrains is the lack of overall range and towing capacity. The upcoming R1T will be able to tow up to 11,000 pounds, which is behind the current F-150 that can tow up to 14,000 pounds. We're sure towing large cargo will dramatically reduce range, too. But for the majority of consumers that use their pickup trucks to go off-roading, do some light towing, and complete trips to a home improvement store, the electric revolution is going to be a good thing.
Explore the current Silverado on sale now »
Pictured: 2021 Chevy Silverado