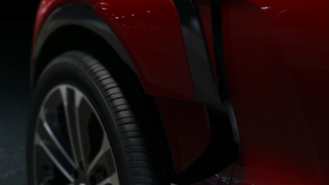 During the reveal of the Chevrolet Silverado EV, General Motors CEO Mary Barra mentioned that the automaker is working on an electric version of the Chevrolet Blazer. The vehicle is shrouded in a bit of mystery, but we now know that the electric version of the midsize SUV will be available in a high-performance version called the Blazer SS.
Chevrolet teased the performance-oriented electric SUV in a 20-second long video clip that highlights the upcoming Blazer SS' charging port. From the video, we can see a shadowy figure unplug a charging cord from the SUV. Once unplugged, the charging cord cover, which appears to be located behind the front left wheel, automatically retracts into the body. After that, the video zooms out to give us a look at the SUV's two-tone wheels. Other than that, Chevrolet didn't provide any other information or views of the upcoming Blazer SS.
Chevrolet vehicles with an SS badge, in the past and currently, offer impressive performance. The current Camaro SS comes with a 6.2-liter V8 engine, as opposed to the standard turbocharged 2.0-liter four-cylinder engine. We hope that the Blazer SS follows a similar trend, with the standard Blazer EV offering a modest amount of performance and the Blazer SS EV turning up the dial to 11.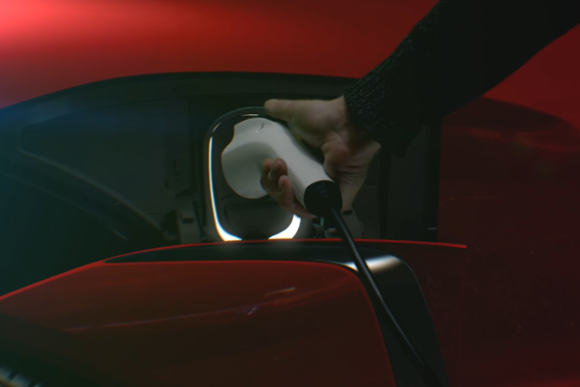 In the past, Chevrolet limited its SS, or Super Sport, badge to its high-performance vehicles. The first vehicle to arrive with an SS badge was the Corvette SS in 1957. After that, other SS vehicles include the Monte Carlo, Nova, El Camino, Chevelle, Impala, HHR, TrailBlazer, Silverado, and S10. For Chevy fans, it's a serious badge that means genuine performance.
With the electric Blazer expected to arrive as a 2023 model, the Blazer SS will follow shortly after with an expected on-sale date of spring 2023. Both electric SUVs are expected to utilize GM's BEV3 platform and Ultium batteries. The upcoming Blazer SS EV will mark the first time Chevrolet has offered an electric vehicle with an SS badge.
Without any specifications, it's difficult to say what kind of vehicles the Blazer SS will compete against. The most obvious rival will be the Ford Mustang Mach-E GT, while we can also see the SUV competing against the Tesla Model Y Performance and the upcoming Kia EV6 GT.
Check Out the Best EV Deals & Incentives
Pictured: Chevrolet Blazer EV SS teaser