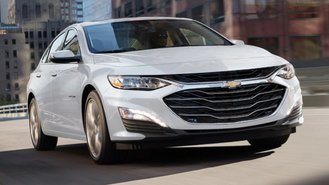 With Chevrolet moving to be an SUV-focused automaker, the brand only has one car left in its lineup – the midsize Malibu. We're sure the clock is ticking for the sedan to be discontinued, as it was last redesigned in 2016. While the gas-powered Malibu's existence is up in the air, there's fresh hope that the name will live on in an electric future.
As GM Authority reports, General Motors president Mark Reuss revealed that Chevrolet is working on a "low-roof" electric vehicle that will have sedan-like proportions. Reuss made the announcement during an Investor Day presentation in China.
Details on the electric sedan are scarce at the moment. The outlet claims that the EV is in early stages of development, but Reuss claims the car's styling is "pretty dramatic." The EV is also expected to be similarly sized to the current Malibu.
So far, we know that the electric sedan has been confirmed for China, which makes sense as the sedan body style is still popular in the country. It's possible that Chevrolet could bring the vehicle to the U.S., but it will depend on interest.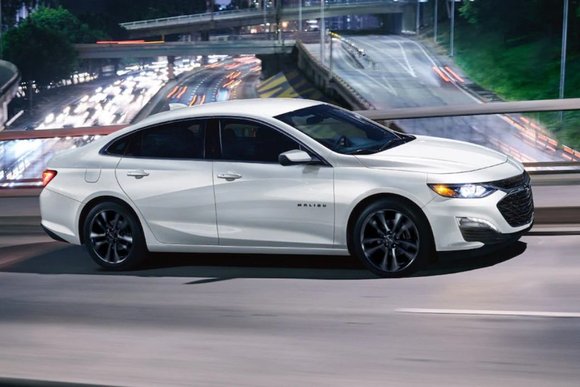 "This one's coming a little bit later, and this is a Chevrolet version of it," said Reuss. "It's a 'Car-D' primarily for the Chinese market, and we'll see the desirability as we clinic this."
We think there's a good chance that the upcoming electric sedan will look like the recent concept that Chevy introduced in China called the FNR-XE. The concept has a striking design with razor-thin headlights, a slim rectangular grille, and a wide portion of the front fascia that has a unique lighting element. The rear end has thin taillights, a prominent rear bumper, and a blacked-out C-pillar. The FNR-XE utilizes GM's Ultium platform and batteries.
A possible all-electric sedan to replace the Malibu would be Chevrolet's first all-electric sedan that it has officially announced. The automaker has showcased the Equinox EV, Blazer EV, and Silverado EV, but a sedan is missing from the lineup. The Chinese EV is expected to make its debut in China before the end of 2024. If Chevy chooses to bring the vehicle to the U.S., we could be waiting a few more years for that to happen.
Source: GM Authority