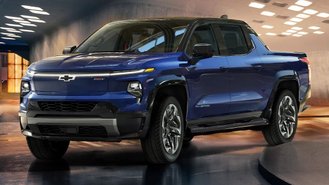 General Motors may be lagging behind Ford and Rivian to come out with an affordable electric pickup truck, but the affordable Chevrolet Silverado EV is set to arrive in the spring of 2023. While consumers will have to wait quite some time for the Silverado EV to be delivered, a large number of people are lining up to purchase a truck. During Chevrolet's investors' call, GM CEO Mary Barra stated that the automaker has received 150,000 reservations for the electric truck.
As InsideEVs points out, GM has received a large number of reservations since the beginning of the year when the automaker confirmed that it had received 110,000 reservations at the start of 2022. The automaker is also on track to beat Ford's reservation figures for the F-150 Lightning. Ford received roughly 200,000 reservations for its electric truck before the vehicle officially went on sale.
The outlet claims that 65% of the reservations are from conquest or new customers, while approximately 70% of reservations are from the east and west coast. So far, it sounds like the Silverado EV is doing a great job of drawing new consumers to the brand.
Chevy took the wraps off of the Silverado EV at the beginning of the year. At the time of unveiling, Chevrolet showcased the RST First Edition, which sold out in roughly 12 minutes. While that model proved to be incredibly popular, the entry-level WT also appears to be a hit, especially for fleet use. Earlier this February, Barra stated that GM had received orders for the Silverado EV from approximately 240 fleet operators.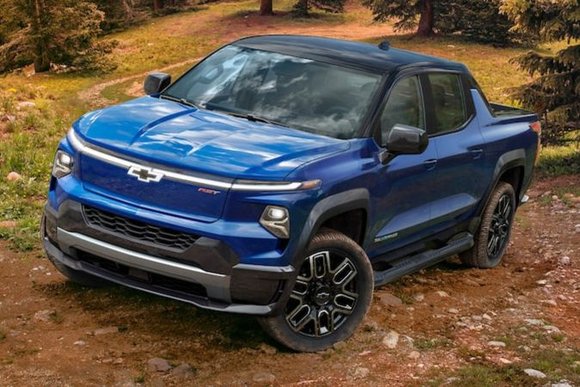 Unlike Rivian and Ford, which only offered their pricey trims at the time of launch for their respective EVs, the Silverado EV is launching with the base WT trim next spring. Deliveries of the RST First Edition will follow in the fall. The standard RST trim is set to arrive as a 2025 model in the summer of 2024.
The Chevrolet Silverado EV will be available with two electric motors with between 510 horsepower and 664 hp. All-wheel drive and a four-wheel steering system are standard. At the time of launch, the Silverado EV will be able to tow up to 8,000 pounds with the WT trim and 10,000 pounds with the RST. Chevy claims that its Ultium battery tech can be scaled up to create a 200-kWh battery pack, which would result in a range of up to 400 miles. One of the more impressive aspects of the Silverado EV is its ability to gain 100 miles of range in just 10 minutes at a DC charging station.
Pricing for the Silverado EV WT starts at $41,595 (including destination), while the RST First Edition is priced at $106,695. With the number of reservations for the Silverado EV continuing to grow, customers will be waiting a long time until they'll be able to find one at a dealership.