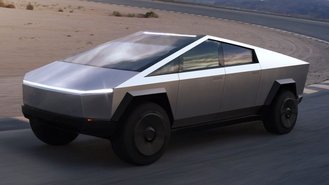 Multiple delays have seen the Tesla Cybertruck's on-sale date come and go. While production of the Cybertruck hasn't even started yet, Tesla's CEO, Elon Musk, continues to boast about the electric truck's unique features. Musk, as he's known for, has taken to Twitter to share the upcoming Cybertruck's latest feature, which involves the truck serving as a boat.
"Cybertruck will be waterproof enough to service briefly as a boat, so it can cross rivers, lakes & even seas that aren't too choppy," said Musk in the tweet. The CEO went on to say that the Cybertruck "needs to be able to get from Starbase to South Padre Island, which requires crossing the channel."
Musk didn't provide any information beyond the two tweets or an explanation for why the Cybertruck has to cross the channel. Anyone using Google Maps can see that there's a driving route that connects the two points that goes around the South Bay. We're also not sure what to make of the world "briefly," as that's an ambiguous amount of time. Briefly could describe five minutes or an hour or 30 seconds.
With the tweet coming as Hurricane Ian is making its way north from Florida, we think the tweet correlates more to the Cybertruck being able to get through a flooded road than actually being able to cross a body of water, but only Musk and Tesla's engineers know the real reasoning behind the tweet.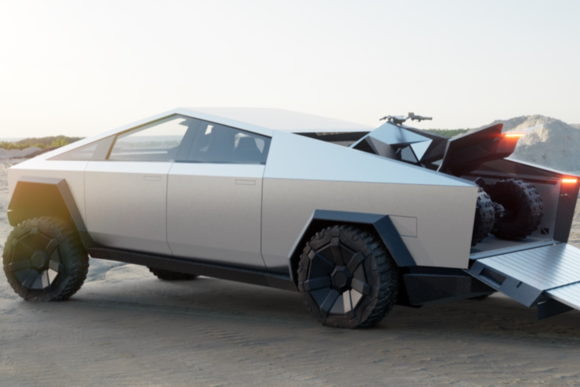 Some Model Y owners may find Musk's tweet ironic, as quite a few owners have reported finding water in the front trunk after taking the vehicle through a car wash or after a storm.
This isn't the first time Musk has hinted about the Cybertruck's abilities to deal with water. In 2020, Musk tweeted that the Cybertruck would be able to "float for a while." The Cybertruck isn't the only Tesla that's reportedly capable of dealing with some water. In 2016, Musk, yet again, took to Twitter to tell everyone that the Model S "floats well enough to turn into a boat for short periods of time."
Being able to get through high water isn't unique to Tesla's. Most rugged electric vehicles, like the GMC Hummer EV Pickup and Rivian R1T are able of traversing through some high water. The Hummer EV Pickup has a water fording depth of up to 32 inches, while the R1T is capable of getting through more than 36 inches of water. Most EVs have battery packs that are encased in sealed shells to keep them protected from vibration, extreme temperatures, fire, and water.
Tesla unveiled the Cybertruck in November 2019 and stated that production of the electric pickup would being before the end of 2021. A tri-motor version of the truck was supposed to go into production in 2022. Unfortunately, the Cybertruck has been hit by numerous delays and production of the truck hasn't started yet. According to Tesla's recent second-quarter earnings call, the Cybertruck is now on track to go into production in the middle of 2023.