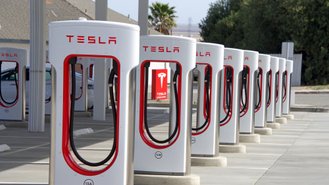 More and more automakers are opting to go with the Tesla NACS charging system for their EVs. Tesla announced that they would be making their Supercharging technology available to non-Tesla vehicles late last year, and several brands have been quick to jump at the opportunity. Here's what you need to know about the Supercharger changes we'll be seeing in 2024 and what vehicles can utilize them.
Ford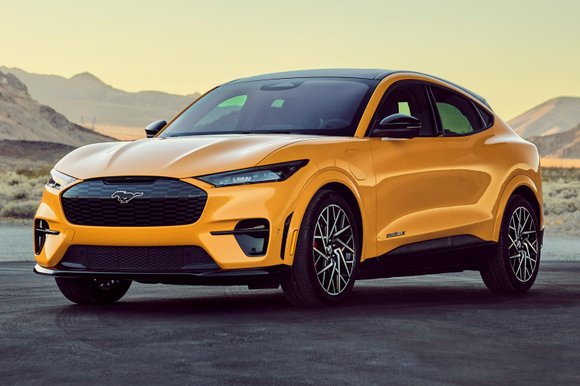 Ford was the first brand to jump on the Tesla charging train, announcing that they would equip their EVs with the NACS system starting in May 2024.
That would, of course, mean the Mustang Mach-E, F-150 Lightning, and the E-Transit van will all be Supercharger compatible. Ford EVs currently feature a CCS-to-NACS adapter, and third-party adapters are becoming increasingly common.
General Motors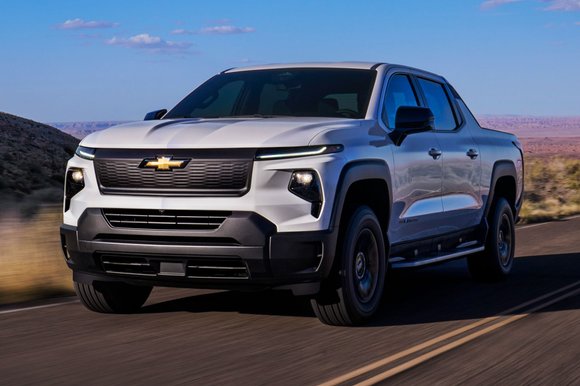 General Motors, which consists of Chevrolet, GMC, Cadillac, and Buick, was next to follow suit.
According to Car and Driver, GM will offer their EVs with a Combined Charging System-to-NACS adapter in 2024, with NACS plugs following suit as standard in 2025.
All four GM brands have highly-anticipated electric models in the pipeline that will adopt the Tesla charging system, including the Chevrolet Silverado EV, Cadillac Escalade IQ, GMC HUMMER EV, and the Buick Electra.
Volvo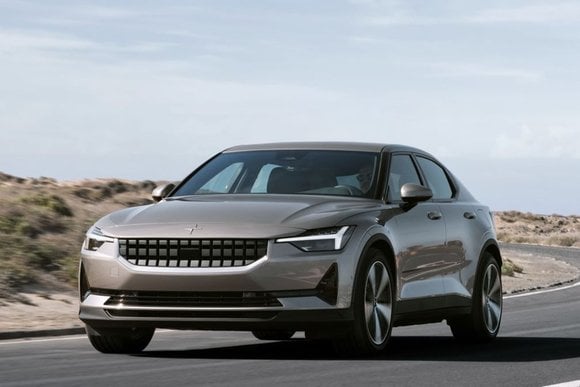 Other automakers that are following the "adapter in 2024, NACS standard in 2025" route include Volvo and Polestar.
Volvo already offers EV versions of the XC40 and plug-in hybrid iterations of the S60, XC60, XC90, and V60, and aims to deliver an all-electric lineup in the coming years. The Polestar 2 will be joined in their already-EV-only lineup by the Polestar 3 performance SUV next year.
Mercedes-Benz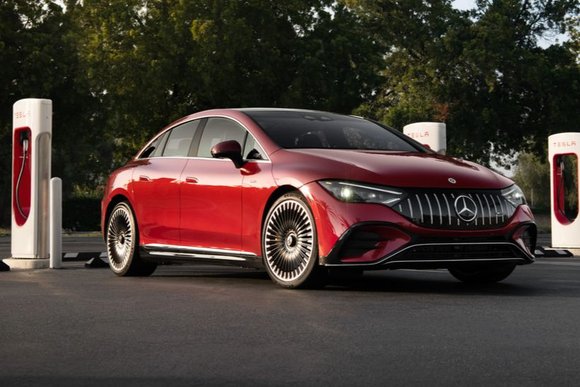 The Mercedes-Benz EQ Lineup will be available with the NACS adapter next year and built-in NACS capability in 2025, although we may see the EQ prefix dropped during that span as the German automaker transitions to an electric lineup.
Rivian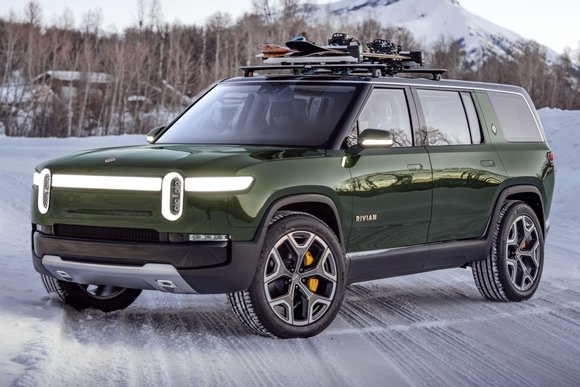 EV startup Rivian is also adopting Tesla adapters and then full capability the following year. In addition to their current R1 models, we should see the more affordable R2 join the lineup with NACS charging capability.
Nissan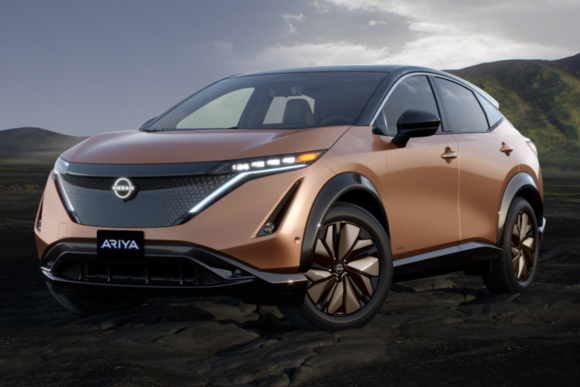 The Ariya is Nissan's only CSS-capable EV at the moment, and it will be fitted with an adapter and then a NACS port. The LEAF still uses the older CHAdeMO charging system, and it's still unclear if their entry-level EV will be updated to be NACS-capable.
Hyundai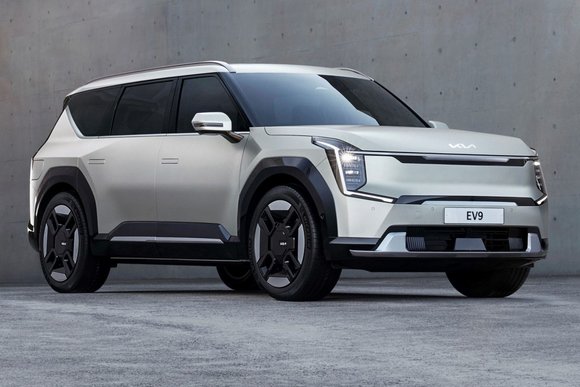 Although no official timeline has been laid out, the Hyundai (including Kia and Genesis) group is one of the brands that is working to reach an agreement with Tesla to offer NACS charging as standard.
That's particularly big news for Hyundai and their growing IONIQ line, namely the high-performance IONIQ 5 N that will be joining the lineup for the 2024 model year, as well as the three-row Kia EV9.
Stellantis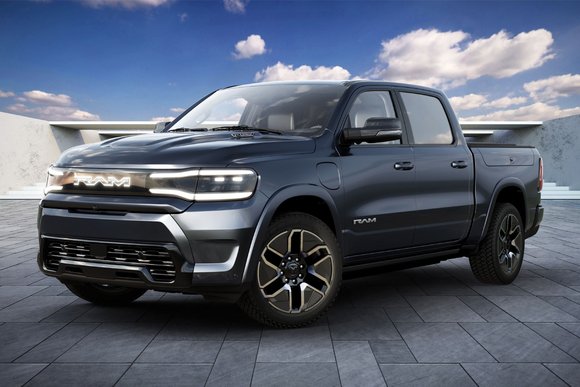 Like Hyundai, Stellantis (Chrysler, Dodge, Jeep, Alfa Romeo, Fiat, Maserati, and RAM) is working to adopt NACS ports in their EVs. This is notable as the Alfa Romeo lineup will soon be shifting to all-electric, and RAM will be debuting the 1500 REV electric pickup truck next year.
Volkswagen / Porsche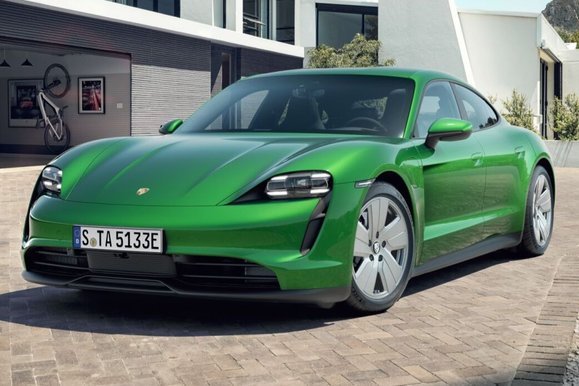 The Volkswagen Group (VW, Audi, Porsche, Bentley, Lamborghini, and Bugatti) is the other major selection of automakers looking to make their EVs Tesla charge-capable, meaning the VW ID.4, Porsche Taycan, and the Audi e-tron lineup may be NACS-compatible in the near future.
Fisker
Fisker will be returning to the US market with a slew of futuristic EVs, including the Ocean SUV, Alaska pickup truck, and the PEAR compact car. The brand states that all of its vehicles will come standard with the NACS charging system when they start arriving in 2025.
Honda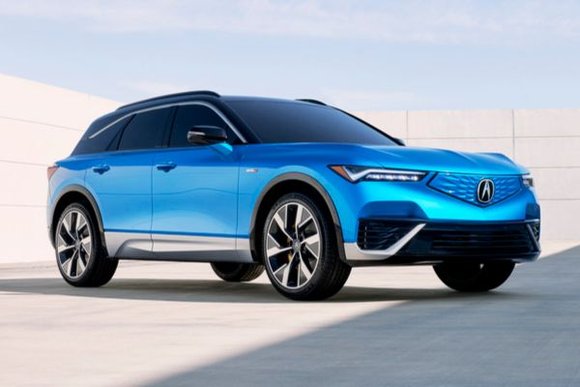 Honda and Acura recently confirmed that they are hopping on the NACS train. Both brands will be utilizing GM battery technology in their upcoming EVs, namely the Honda Prologue and Acura ZDX, and are scheduled to adopt NACS charging capabilities in 2025. Like the GM EVs, the Prologue and ZDX will initially be available with CCS charging ports and adapters and later pivot to NACS ports.
It's also worth noting that charging infrastructure companies Electrify America and ChargePoint have also announced that they will be pivoting from CCS to NACS plugs in their charging stations, making the new standard for EV charging readily available. It won't be long before NACS becomes the industry standard, so we expect this list to grow in the coming year or so.