One of the Ford F-150 Lightning's coolest features is its ability to charge a home for up to 10 days -- when used sparingly -- via bidirectional charging. To take advantage of this incredibly nifty feature, Lightning owners will have to have a few things, which include the Ford Charge Station Pro and the Home Integration System. While we knew how much the Ford Charge Station Pro station cost, we just received word on how much Ford will charge for the Home Integration System.
As InsideEVs first reported, Ford's Director of Charging & Energy Services, Matthew Stover, took to LinkedIn, to announce pricing for the automaker's Home Integration System. Stover reportedly posted an article on LinkedIn, but that has since been removed.
The Home Integration System, which contains a transfer switch, an inverter, and a battery is sold exclusively via Ford's partner Sunrun. Pricing for the system costs $3,895. In the event of a power outage, the Home Integration System will automatically switch electricity coming from the utility line to the Ford Intelligent Backup Power system in the electric pickup, as long as the truck is fully charged.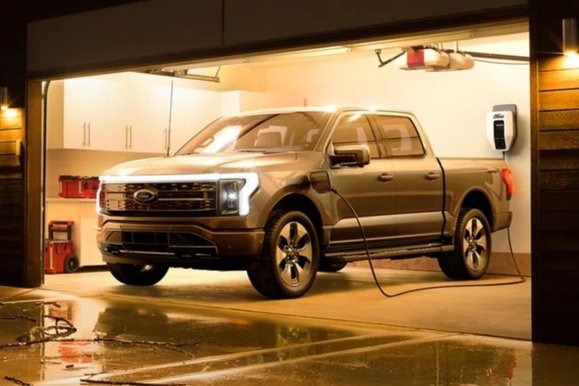 Additionally, the Home Integration System can also help homeowners save some money on the electricity bill, as the truck can power the house when electricity rates are at their highest. The system is capable of delivering up to 9.6 kW of power to the home.
For the Lightning to charge an owner's house, though, consumers will also need to get the Ford Charge Station Pro. While the system comes standard on trucks with the extended range battery pack, it's an extra $1,310 for Lightning models with the standard range battery. Altogether, consumers could be looking at spending $5,205 to get their all-electric Lightning to charge their home. These prices don't include installation, which would raise prices considerably.
Owners with the current systems will be able to control the Home Integration System through a smartphone app or can set it automatically to power the house in the event of an outage. Owners can also fine-tune the system so that it leaves a set amount of range in the truck for a trip.
Build & Price Your Ford F-150 Lightning
Pictured: 2022 Ford F-150 Lightning