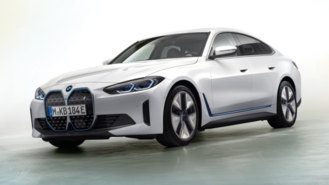 Consumers have been waiting for BMW to come out with electric vehicles for years. Unsurprisingly, when BMW came out with the iX, the electric SUV sold out of its 2021 allocation shortly after becoming available for preorder. BMW introduced the all-electric i4 sedan earlier this June with the model entering into production earlier this month. While the i4 hasn't been available for preorder that long, deliveries of both the i4 eDrive40 and M50 trims are sold out.
BMW's preorder page for the i4 claims that the first deliveries of both trims, which are scheduled for June 2022, are already sold out. Consumers that didn't put down a $1,500 refundable deposit on an i4 trim are looking at waiting until summer 2022 for the next batch of deliveries. Depending on what BMW means by "summer," that's not too bad of a wait.
Pricing for the i4 eDrive40 trim starts at $56,395 with destination. The trim comes with one electric motor on the rear axle that produces 335 horsepower. The base model can travel roughly 300 miles on a single charge and can get to 60 mph in 5.5 seconds. The i4 M50 costs $66,895 but brings far more power. It features two electric motors for all-wheel drive and 536 hp. Range is expected to be around 245 miles while getting from zero to 60 mph takes just 3.7 seconds.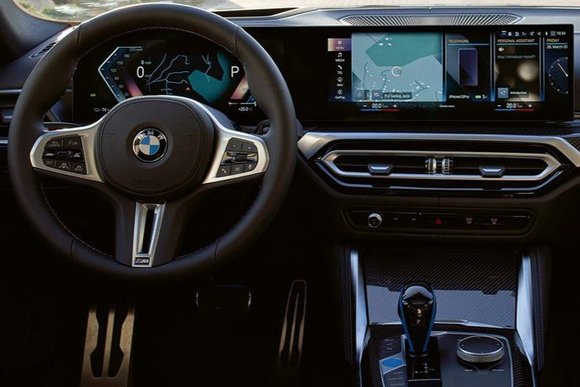 Beyond having a high-tech powertrain, the i4 is one of the first BMWs to come with the brand's new infotainment system. The system includes a 14.9-inch touchscreen that's integrated seamlessly with a 12.3-inch digital instrument cluster. The display is one large curved unit that sits slightly in front of the dashboard.
While the i4 doesn't have the same performance as the Tesla Model S, it's not nearly as expensive and, more importantly for some consumers, comes from an automaker with a rich history of making luxury vehicles. Seeing as how well the i4 has done in the short amount of time it's been available for preorder, we think BMW has a hit on its hand.